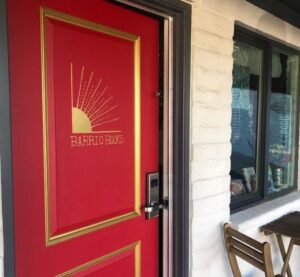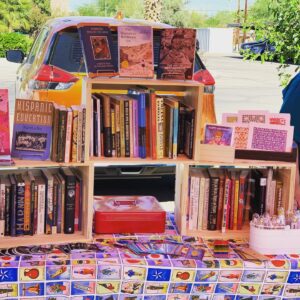 Barrio Books is the only bilingual woman-owned bookstore in Tucson, AZ. We specialize in carrying literature from Latinx authors as well as other BIPOC authors. We dedicate ourselves to serving the Tucson community by providing a space where our customers can find representation in the books they read. Barrio Books began as a pop-up vendor, going to different events throughout Tucson and the surrounding areas. In January, we were fortunate to have a partnership with Hotel McCoy who provided our first Brick and Mortar location rent-free. We are currently working on our bookmobile in order to have an easier and more efficient way of getting more literature into our neighborhoods.
Representation Matters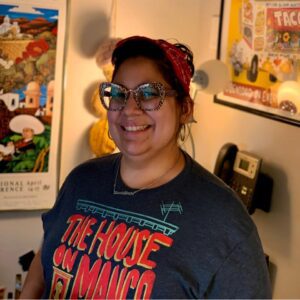 I am a native Tucsonan and a graduate of the University of Arizona. Throughout the years, I have been involved in organizations throughout the community that focuses on Social Justice and Cultural enrichment.
Tucson is such a diverse city and so incredibly supportive. We saw that first opening at our Brick and Mortar location! There were so many people that came in rooting for Barrio Books to succeed. And so many others that were eager to learn and devour the literature that we sell. Even today, there are still so many people so excited to come in and take in the unique vibes of Barrio Books.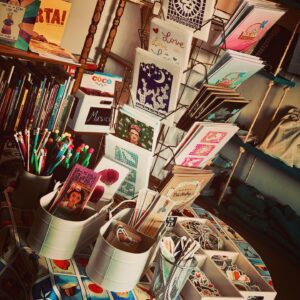 Representation for Latinx peoples is incredibly important in all mediums, especially literature.  Barrio Books is a way to get books out to people in the community who have no idea where they can find books that reflect them and their unique journey through life. This is especially important for young readers. Books that have characters who look like them, eat the same foods, or go through the same obstacles can really lure them into wanting more books and in turn, create lifelong readers!
"Quickly has become one of my favorite bookstores in town. Syrena has been extremely kind and helpful when it comes to helping me find rare Latinx-focused books, and I am very grateful for all the wonderful finds!" -Luis Silva
COMPANY NAME: BARRIO BOOKS
OFFICE ADDRESS:
HOTEL MCCOY
720 W SILVERLAKE #302
TUCSON AZ, 85713
CONTACT NAME: SYRENA AREVALO-TRUJILLO