Families For Private Adoption
Thinking about adopting? Families for Private Adoption (ffpa.org) is a not for profit agency that can help your family through the adoption process. The FPA supports and educates parents who are looking to grow their family with the aid of private adoption. Additionally, the FPA works around the many religious-based adoption agencies to specifically help LGBT families with adopting.
To meet their mission, Families for Private Adoption offers two training classes each year. They teach parents looking to adopt how to get through all the red tape and adopt a beautiful, worthwhile child. The FPA holds adoption training workshops in Phoenix, AZ. They will hold more workshops as their need for training increases. Please, click here for Adoption Training Workshops near you!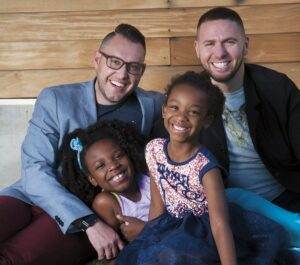 Why Trust Families for Private Adoption?
Families for Private Adoption has been serving the LGBTQ community since its inception, in 1984. In fact, it is the oldest non-profit organization in private adoption. Until 2015, all workshops were held in the Washington D.C. area. However, we recently expanded our reach and are now offering this workshop in Phoenix, Arizona.
We have recruited the state's top-notch attorneys (all AAAA) and adoption professionals that are all encouraging and accepting of LGBTQ adoption. The aim of the workshop is to educate prospective adoptive parents on how to independently adopt in the state of Arizona. This includes presentations from attorneys, social workers, birth mothers, and adoptive parents. Prospective adoptive parents leave this workshop equipped to adopt, from start-to-finish. Topics include Arizona adoption law, ICPC, birth mom search strategies, home study requirements, communication with birth parents, and funding.
The unique nature of FPA is that we are all volunteers. No one gets paid-most of us are adoptive parents that simply wish to pay it forward. Our organization not only provides bi-annual workshops, but also "buddy" mentors for the adoption process and social events to encourage collaboration.
The FPA is making great friends as well! Currently, the FPA is working with Equality Arizona on Project Jigsaw. Project Jigsaw spreads the word about private adoption as a viable family building option for LGBT individuals and families.
I look forward to all the great things coming out of Families for Private Adoption in the near future.
Have a great day,
Tony Ray 🙂