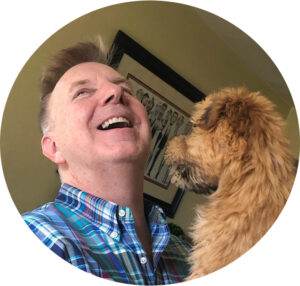 Darren Jones Tucson REALTOR ®
Hi, I'm Darren. I am very glad you decided to check out our website. I am not going to bore you by trying to convince you how great I am but I am pretty sure you want to know a little or you would not have clicked the "about us" tab.
So, short and sweet: I have been a licensed REALTOR® in Tucson Arizona since 2010 and I work with a great team of people who share my passion for providing the level of service I would expect from a Realtor that I wanted to work with.
In fact, I hired Tony Ray Baker to sell my home before I became a licensed REALTOR® in Arizona. Now, we get to work together. I love to travel, work with glass and play with our adorable princess Keeley whose picture you see below.
If there is any way I can be of assistance, please give me a call at 520.730.5203.
No pressure, ever, that's my promise.
RE/MAX Select
Darren has experience working with both buyers and sellers in the residential side of real estate. He is also knowledgeable when working with new construction homes.
If you'd like to learn a little more about Tucson check out SeeTucsonHomes.com