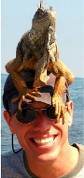 Tony Ray (that's me) is the owner and creator of GayTucson.com.
As a Realtor, I have been selling real estate full-time in Tucson since 1994. I work on GayTucson.com a few times a week to make sure it is current.
I have to admit, it's very fun for me so I could easily spend a lot of my free time on the site, which is why I make sure to a lot of time on my weekly schedule and stick to it.
Gay Tucson was started to fulfill a need. Gay and lesbian home buyers would call me about relocating to Tucson. Time after time I kept hearing the same thing. I'm nervous about moving to Tucson because you don't have a GLBT community.
So, I set out to build a nice little 10-page website. As I was building the site, I tried to think from the point of view of someone relocating to Tucson. What does a gay, bisexual, transgender, or lesbian person moving here need and want?
I decided that I would show the gay-owned and gay-friendly businesses that I knew and trusted in Tucson. Charities and non-profit organizations of course. Then the events page was born so they could see that there is something to do other than go to a bar.
Then came the groups, clubs, activities page, and then a links page. 10 pages were up pretty quick and GayTucson went live. And it kept growing.
GayTucson.com is now over 100 pages and in 2009 over 31,000 Visitors Viewed Over 103,000 Pages. This site has helped me donate thousands of dollars to the GLBT community, a gift I had not even anticipated.
Oh, since it's been up and running, I hear this time and time again, "Wow, I didn't know you had such an active gay and lesbian community". That makes me smile.
Always here to help, Tony Ray Cool
---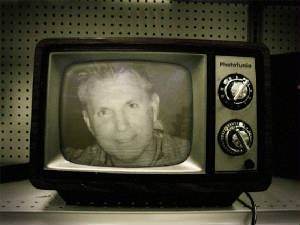 Hi I'm Darren Jones
I have lived in Tucson for about 9 years and it has been one of my favorite places to call home. Originally hailing from Coastal North Carolina, I have lived up and down the eastern seaboard from Melbourne Fla. to Manchester NH where I spent the last 25 years before moving to Tucson.
People ask why I moved from New England and I simply explain, that I was tired of being cold. Actually, I had visited and fell in love with the friendly people here. I came back for a vacation, bought a house, and moved 4 months later.
Joining the team and working with RE/MAX Select and with Tony Ray has been the best three years of my life. I enjoy the relationship development and fun we experience helping friends and clients find their dream homes.
Generally, you will find me working with glass, gardening, hanging out with friends, playing with the dog, or just enjoying life when I am not doing real estate.