The Menlo Park Neighborhood, nestled along the west end of the new Tucson Light Rail track, is a perfect combination of old world charm and modern, upscale development.  The old world charm is certainly earned, this was the first Spanish settlement in what would become Tucson.
In fact, it has been continuously inhabited for over 4,000 years!  That means almost 200 generations have walked that very earth; they have planted seeds in the very soil that many current homeowners have their gardens.  Owning a home in the Menlo Park Neighborhood truly marks your place in history!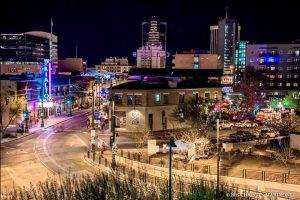 Menlo Park Neighborhood: Things to Do
Found slightly removed from the hustle and bustle of Downtown Tucson, Menlo Park is a welcome escape into the past.  A relaxing stroll through the park (yes, there is an actual park in Menlo Park) reveals historic monuments along with a diverse specmen of desert flora and fauna.
Downtown is never too far away, however, and a quick ride on the Tucson Modern Streetcar delivers you to the doors of excitement and opportunity.  All of the concerts, restaurants, nightclubs, and museums that have allowed Downtown Tucson to receive worldwide acclaim are basically in your backyard!
Before heading Downtown, be sure to find your way to the Mercado District.  It's the site of incredible development, with upscale custom homes, fine-dining eateries, and retail shops anchoring an open air marketplace.  It is also the future home for some fantastic future innovations that I can't wait to share with you!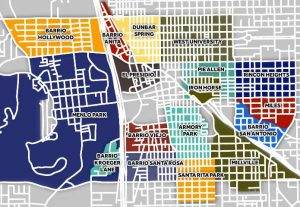 Menlo Park Neighborhood: Homes
The Menlo Park Neighborhood features archival homes date back to the mid to late 1800's.  You can also find modern, split-level single family residences (SFR) in a variety of price ranges.  The location can't be beat, with it's direct I-10 and Downtown Tucson access, but it's the historic nature of Menlo Park that make owning a home in the neighborhood such an enticing prospect.
Take a look below at some of the incredible homes for sale right now!  Once you find the perfect Menlo Park Neighborhood Home for Sale, be sure to "Schedule Showing" or give me a call at (520) 631-TONY (8669)!
Have a great day!
Tony Ray 🙂