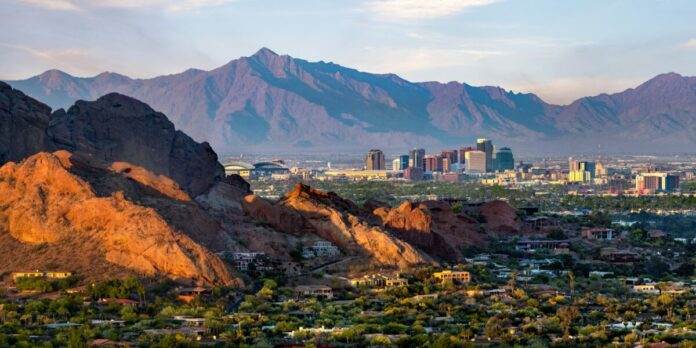 Hi there, I know we've been writing back in forth for a number of years, but today I am gonna try something a little different. From the day we started this website, I have wanted to focus solely on Tucson and the amazing gay community that I have grown up with. There are so many amazing groups, truly philanthropic non-profits, and fantastic gay-friendly businesses that I will never run out of fun topics to write about! However, today we are gonna take a trip a few hours North… best gay bars in Phoenix.
In Search of the Best Gay Bars in Phoenix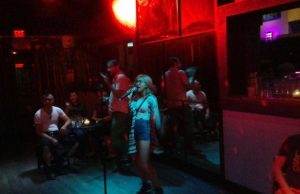 Phoenix is one of the largest cities in the country and, as such, it's gay population dwarfs that of Tucson. But quantity rarely beats quality, and I feel that the many great organizations make our community one of the best in the world! Don't take my word for it, just read about all the accolades Tucson receives!
Gay bars, and Tucson's gay nightclub scene in general is different. Thanks to Tucson's generally friendly disposition, we tend to move freely throughout the metro area and congregate wherever we like. IBT's deserves a definite shout out, but beyond that and G3, where can a guy go to get a drink?
Enter the sprawling metropolis of Phoenix and it's shinning gay bars. So Darren and I got a puppy-sitter, rented a room in Tempe, and drove up to Phoenix for a night on the town. What follows is our experience in finding the Best Gay Bars in Phoenix!
Tony Ray's Favorite Gay Bar Phoenix Bar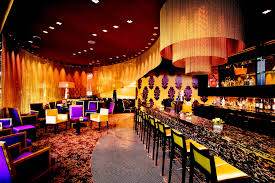 There were a number of amazing spots on our bar tour, but my favorite has to be Stacey's on Melrose. I guess it's a relatively new spot, but it already has a great reputation for great music and awesome drinks. Darren and I were certainly impressed by the wonderful lighting and overall decadent decor. The owners crafted a wonderfully engaging experience for all of the senses and we are already planning our next trip to Phoenix to stop by Stacey's on Melrose.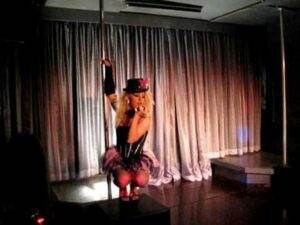 Darren's Favorite Gay Phoenix Bar
It might not look like it from the outside, but Darren is actually the party animal in our family. He is in his element when the night gets a little wild. From the moment we stepped into The Rock (not to be compared to our own inimitable The Rock Tucson), Darren knew he was in the right place. We happened to be there on a night when a gorgeous drag queen, Barbara Seville, was hosting a review and we both fell in love. The music was intense and the cocktails were delicious; there is not enough great things to say about The Rock!
Now It's Your Turn! What's the Best Gay Bar in Phoenix?
We want to hear from you! Just leave a comment on our GayTucson Facebook Page to let us know where you like to go for a good time in Phoenix. If you write at least 300 words, we might even feature your review on this very website! So get out, have a blast, and tell us all about it!
Have a great day!
Tony Ray 🙂