MyersStrickland, PLLC
3180 E. Grant Road
Tucson, AZ
Phone: (520) 327-6041
ArizonaAdoptionLaw.com
---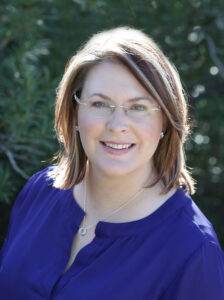 Every day, Tucson families trust their most important decisions with Heather M. Strickland, an LGBT adoption attorney. They trust her not only because of her sterling track-record and relentless work-ethic but also because she takes the time to listen and understand EVERY situation.  They also trust her because she has experience with the system from both sides…
While young, Heather had a friend who desperately needed to live with a new family.  She bravely convinced her parents to take up this challenge, only to watch the effort and desire required to follow-through.  Heather was deeply touched not only by her families courage but also by how supportive her community became to lift and protect her young friend.
Flash forward to adulthood and motherhood.  Heather has devoted herself to providing the precious gift of family to all of Tucson's youth.  It is important to her that every child has the support and love of a caring, nurturing family.  Trust Heather Strickland as you work to build your family through adoption.
Why Heather Strickland Should Be Your LGBT Adoption Attorney
Adopting a child can be a gauntlet for any parenting couple.  This is only exacerbated when you are an LGBT couple trying to build your family through adoption.  Heather Strickland can help you navigate the turbulent waters and keep you moving towards your family goals!
Why MyersStrickland, PLLC?
MyersStrickland is a boutique law firm focusing its practice on family building through adoption and assisted reproduction.   They have the privilege of working on more than three hundred adoptions a year – more than any other law firm in the state.  Their expertise allows us to provide exceptional representation in all types of adoptions – whether you are pursuing an independent adoption, working with an adoption agency, are a stepparent or relative, or adopting a child from foster care. They are committed to the ethical and compassionate representation of expectant parents or prospective adoptive parents.
When it takes more than just two to make a baby, MyersStrickland is there to assist with the legal aspects of your donated sperm, eggs or embryos, and your relationship with a gestational carrier.  They guide you through the legal landscape in Arizona and help you develop the best journey to parenthood for you and your family.
At MyersStrickland, they value and welcome ALL families.
Attorney Heather M. Strickland is a native Tucsonan and has been practicing adoption, assisted reproductive technology and family law in Arizona since 2005.  She is a proud Fellow of the Academy of Adoption & Assisted Reproduction Attorneys and a recipient of a 2017 Angels in Adoption award from the Congressional Coalition on Adoption Institute (CCAI) for her dedication to positive child welfare practices.
Contact MyersStrickland at 3180 E. Grant Road, Tucson, AZ 85716 or call (520) 327-6041.
Have a great day!
Tony Ray 🙂