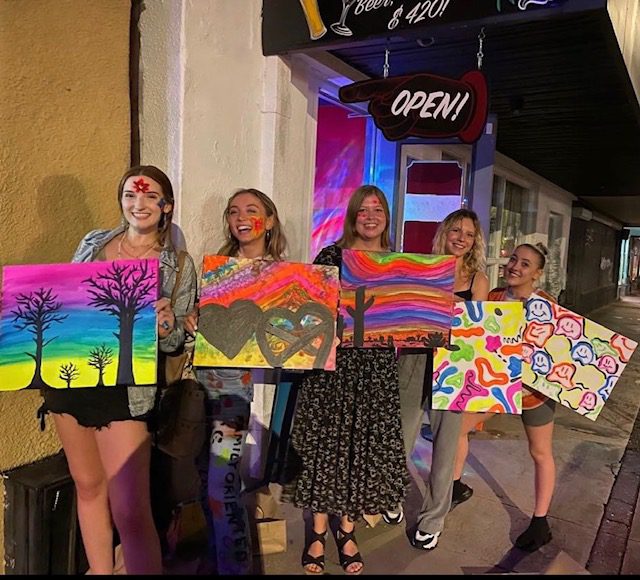 340 N. 4th Avenue
Tucson, AZ 85705
520-526-2588
www.artebellaon4th.com
Art, Entertainment, and Inclusivity at Arte Bella on 4th + Bella's on 4th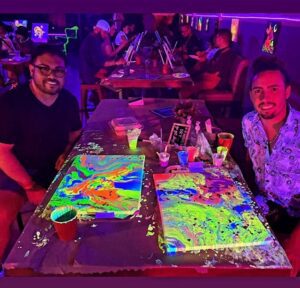 Arte Bella on 4th began as an inclusive art space for Tucsonans. It has blossomed into a one-of-a-kind bar, restaurant, live music venue, painting studio, and 420-friendly haven. That's right, Arte Bella on 4th is not your mother's paint and sip! It's the only venue in the country that rounds up live music, art-inspired cocktails, painting classes, drop-in-and-paint options in a 420-friendly atmosphere. Enter the Arte Bella on 4th door and walk through the art gallery back to the event space, or come in through the Bella's on 4th restaurant after ordering a bite to eat. Arte Bella on 4th has somehow encapsulated all that is awesome about Tucson's 4th Avenue and put it under one roof!
Offerings
Arte Bella on 4th aims to be a safe gathering place for all 21+ patrons. As allies and members of the LGBTQ+ community, Arte Bella on 4th is truly a "come as you are" establishment, and a "choose your own adventure" experience. Schedule a fun, guided art class or drop-in to freestyle a canvas or decorate a wine glass— whether your skill level is Van Gogh or color-by-numbers. Popular classes include Puff + Paint Date Night, Blacklight Puff + Paint, and Acrylic Pour. Those who don't have time to paint can stop by for a puff on the patio or a drink from the bar and enjoy live music. Arte Bella on 4th hosts local musicians throughout the week and is always adding special events to their calendar. Bella's on 4th will serve up an array of munchies, including delicious vegan options. Puff, paint, party time!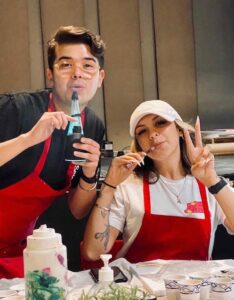 Customers keen to partake in legally purchased cannabis products can smoke on the patio while vaping and dabbing are allowed inside. Ordering a cocktail at Arte Bella on 4th is an art show in itself! Bella's bartenders' craft signature cocktails inspired by art pieces and artist bios. The result is delightful drinks that are sure to color you impressed. Try the spicy Frida Rita made with mango jalapeño tequila or the Starry Night vodka cocktail that *shimmers* with edible glitter! You'll also find an extensive list of wine, craft beers, ciders, meads, and seltzers as well as non-alcoholic CBD seltzers and mocktails.
Arte Bellas Colorful Backstory
Artist, Air Force veteran, LGBTQ advocate, and cannabis activist Jen Christiansen opened the 4th Avenue location in April 2021. Jen saw an opportunity to fuse some of her favorite worlds together when Prop 207 passed. Further nudging her mission to go mainstream with her 'Puff and Paint' concept. Jen shakes her fist at the cannabis stigma. She opens her doors to all 21+ customers with the liberating reminder that "Moms smoke weed, too!"
Arte Bella on 4th Ave (21 + 420 friendly bar, live music venue, puff and paint art
studio) &
Bella's on 4th Ave (new restaurant expected to open within a few weeks)