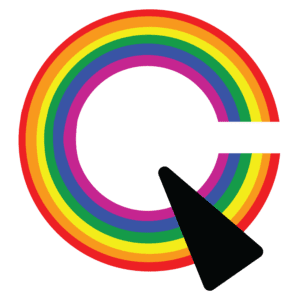 Have you ever felt seen, valued, or important? Here at Creatively Queer Press, we want everyone to experience that feeling through the media they consume. We've seen in popular media that many people in the LGBTQ+ or BIPOC communities lack representation with accuracy or empathy if represented at all.
Our mission as a publishing company is to change that. We look to media for versions of ourselves and for visions of who we could be. If we don't see ourselves represented then our dreams can feel limited, or at worst, discouraged. Diversity is something we believe should be visible and celebrated.
The Media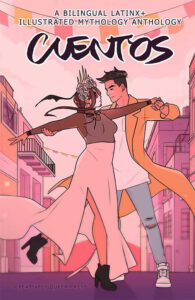 One of our first publications does that for the queer Latinx community: Cuentos. This bilingual Latinx mythology art anthology came to fruition by our Creatively Queer Press team. With the help of two dozen queer Latinx artists and writers. Every entry is a painting or illustration about a myth, legend, or creature from folklore. The artworks are accompanied by either fiction or non-fiction writing about the subject in both Spanish and English.
Through Cuentos our founder Luis Silva discovered our first editor for the CQP team: A. Dante Bravo. Originally a contributing artist and writer, Dante took on the task of editing the book layout and running the Kickstarter campaign to raise funds for the print books of Cuentos. To help finish Cuentos, our second editor Joelle Blot was also invited to join us on the book's publishing journey. Together our team of three queer creators works to share our books all across the town of Tucson, AZ, and far beyond. By collaborating with queer and POC creatives from all over the world, Creatively Queer Press strives to create and publish accessible entertainment for fans of all genres of comic books, art anthologies, gaming books, and so much more.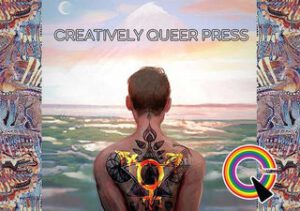 We are also working towards building an animation team to help us create groundbreaking animated films that serve our mission of inclusive representation. We invite everyone who values diversity to discover a new favorite on our website at www.creativelyqueerpress.com