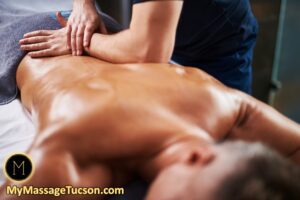 My mission is to offer therapeutic massage services to the greater Tucson community. I place an emphasis on relaxation, stress management, and improved functionality in daily life. This includes working specifically with athletes to help improve range of motion, flexibility, mobility, and aiding in post-injury recovery. But massage therapy isn't just for athletes, everyone can benefit.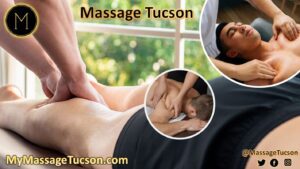 I created Massage Tucson, LLC with a commitment to offering the gift of therapeutic healing touch to my local community. As a member of Tucson's LGBTQIA+ community, I'm interested in giving back to that same community. I focus highly on ensuring that my massage practice is a safe space for all who value and appreciate the diversity of our community so that everyone benefits.
As a Tucson native, I'm excited to work with the local community I love.
We offer in-call and convenient out-call mobile massage services at an affordable rate. We also have a free loyalty rewards program and offer discounted package deals and discounts for referring a friend! As a result, many people can obtain care at a reasonable rate.
In your first session, we will go over your health history as well as what goals you have in regard to massage therapy. Are you looking for simple relaxation or are you looking to improve your mobility with a particular joint or limb? Whatever your reasons I can help aid you on your health and fitness journey. There are many reasons to pursue massage therapy but above all let's get you comfortable in your own skin again. Everything will get better from there.
Book with Massage Tucson today! https://mymassagetucson.com/book-now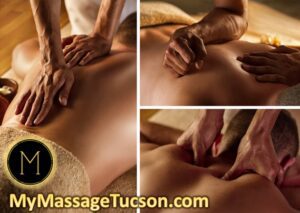 101 S Players Club Drive
Tucson, Arizona 85745
Phone Number: 520-344-4060
Website: https://gaymassagetucson.com/mens-massage-tucson