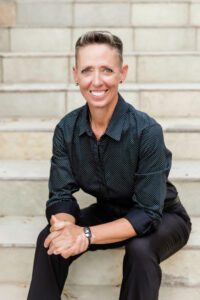 Nutrition is one of the most misunderstood topics in the realm of health and wellness. In fact, food isn't entirely the problem, but frequently, a symptom. That's why there are Wellness Concepts.
About Jaye Alynn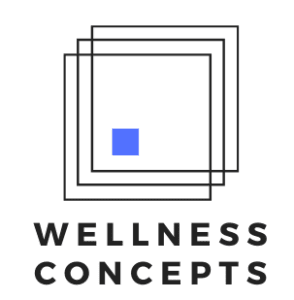 Jaye Alynn's holistic approach to health and weight management through diet addresses simple elements of your metabolic response to food. It also integrates other factors such as your food culture, your food beliefs, and your coping mechanisms. Treating you as a whole person, you benefit from reaching your healthy goals sustainably. Therefore there is no yo-yo. Your journey leads you to your new normal with all the tools you need to answer your body's needs as life changes – from your 20's to your 30's to your 40's…
Jaye graduated with a Bachelor of Science in Applied Mathematics from the University of Colorado at Denver.  Subsequent studies led to her certification as Master Nutrition Therapist from the Nutrition Therapy Institute. Her specialties are auto-immune, gluten-free, and nutrition in athletic performance. Recognizing the broader disconnect between food and wellness, Jaye heavily focuses on the basic need for establishing a solid foundation of good nutrition for everybody.
Transition to Tucson
After moving out of her native state of Colorado, Wellness Concepts, LLC was opened in Tucson in May of 2019. Clients can expect a customized program that eliminates guilt and judgment by refocusing on data. Moreover, Jaye helps her clients navigate the feedback they receive from their own bodies thereby establishing meaningful forward-strategy and simple habits.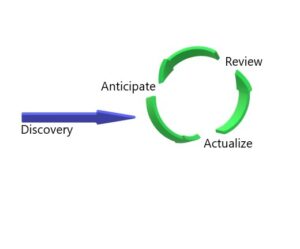 Conducted through program management principles, clients go through the same compassionate discovery process you would expect. But, then cycle it through a measurable progression that sets realistic (sub)goals, anticipates potential risks, and reviews progress. Incorporating body composition tools provides the inside information that you will never glean from your bathroom scale. Body composition analysis minimizes unhealthy weight loss and lengthy plateaus, subsequently providing a guide map.
In addition, as a member of the LGBTQ+ community, Jaye is passionate about building strength within the community. She has a genuine eye on all the things that make each of us unique. Furthermore, the absolute greatest gift we can offer to the community and loved ones is a long, healthy life.
Reviews
Patti B.
"The closet was full of clothes I had outgrown…
Airplane seats were getting even tighter. The doctor said the best thing I could do for the knee that was killing me was lose weight. On New Year's Day, I would start a diet. The next New Year's Day, I would start a different diet. The daughters were saying, "mom we're worried about you". And so it went year after year.
Working with Jaye, the weight melted off, but it was not like the typical diet. It was very much a data-driven, proactive, interactive program where Jaye (the coach) taught me (the player) how to win the battle for my health. With her vast knowledge, expertise, and support, I was able to execute a successful game plan.
Finally 60+ pounds lighter and 100% smarter about nutrition and how to manage my body, it feels awesome to be this healthy. My bad knee is now pain-free and no longer limits my activities; I don't dread plane seats; the closet is thinned down to sizes I haven't worn for two decades; my daughters are ecstatic, and what I learned from Jaye will allow me to experience New Year's Day with confidence and optimism rather than dread.
If you are ready to regain your health, Jaye is the person who can help you make that happen. Without a doubt, working with Jaye was worth every penny and the best money I have ever spent on myself!"
Jazmine P.
"Working with Jaye at Wellness Concepts has been a richly unique and empowering experience. She has taught me how to listen to my body and recognize my own derailing habits. Thereby taking ownership of my role in meeting goals. The transition away from traditional dieting dogma has opened towards sustainable lifestyle patterns. It's nothing short of liberating and feels natural. Jaye's program is customized to my body, my lifestyle, changing demands, and stress levels. She keeps me honest and moving in a positive direction. I would recommend her in a heartbeat."
Wellness Concepts
Company Name: Wellness Concepts, LLC – Nutrition
Office Address: Tucson, AZ
Contact Name (s): Jaye Alynn
Phone (s): 970-889-8896
Pricing: Initial Consult is Free
Website: wellnessconceptsnow.com
Office hours: by appointment