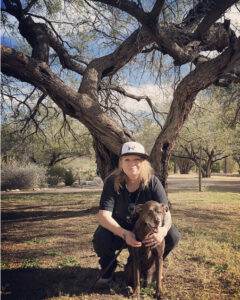 Phone: 520-600-8382
Email: woofwooftucson@gmail.com
Website: https://www.woofwoofwalkin.com/
Facebook: https://www.facebook.com/WoofWoofWalkin
Instagram: https://www.instagram.com/woofwoofwalkin/
Woof Woof Walkin is a woman owned and operated dog walking and pet sitting business serving Tucson, AZ. We have over 20 years experience working in the veterinary field. Julie, the owner, is a Licensed Vet Tech in WA state and a Certified Vet Tech in AZ. We bring our knowledge and professional care to each and every pet we work with. We are passionate about seniors, rescues and….well,…pretty much any animal!