Tucson is lucky enough to have two Gay Pride celebrations annually visit our fabulous community. The first Gay Pride occurs in June, which coincides with the Stonewall Rebellion and subsequent public demonstrations. The second Pride comes a bit later in the year. That time is finally upon us! Join us as we celebrate with two iconic events: Tucson Pride Parade and Pride in the Desert.
Pride Parade 2019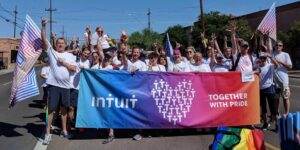 The Tucson Pride Parade has a long, rich history in our community. This year will watch the procession proceed from Broadway / Craycroft and head towards Reid Park, where we will meet up with the festival.
I am so happy Tucson Pride decided to hold the Pride Parade immediately before the festival. The parade used to be organized on the night before, while allowed for some fantastic after-parties, it meant the two events were disunited from each other with little overlap. By having one naturally lead into the other, the Pride Parade and the festival will have increased synergy and provide an even better representation of our amazing community!
For even more information about our gay pride celebrations; Tucson Pride Parade 2019, check out the GayTucson Calendar!
Gay Pride celebrations: Pride in the Desert 2019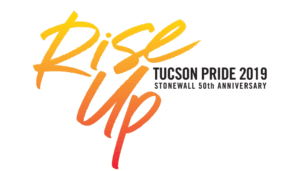 Pride in the Desert (or Park) has always been the flagship event of Tucson Pride weekend. Featuring hilarious hosts, marvelous musical performances and fantastic shows, Pride in the Desert truly has something for everyone. There are adorable shops with Pride souvenirs and phenomenal fashion vendors to get you looking your best. It is a wonderfully welcoming, safe space for everyone to be themselves and have a blast!
Find out everything else you could ever need to know about Tucson Pride in the Desert 2019 at the GayTucson Calendar!