What: G3 Happy Hour
When: Friday, October 11 2013 5:00 PM.
Where: V Thai, 9 East Congress, Downtown
Admission: $5 at the door includes entry, first drink of choice (including call and beer),    asian-fusion appetizers, live DJ, door prizes and Tucson's best crowd!
Official Website: www.TucsonG3.com
G3 Gay Mens Happy hour, formerly G2H2 is planning an amazing event that looks like lots of fun. I think this is the only event along and during the Pride Parade Route.
V Thai is located at 9 East Congress St. Downtown near the corner of Stone and Congress. They offer some amazing food options and there will be a live DJ, prize giveaways and Video for the event!  V Thai is opening at 5PM for this event so that you have time to relax and have drinks before the parade starts at 6:00PM. The parade route passes by the front of V Thai so it is a great spot to view the festivities and party with a geat crowd.
If you have not been to V Thai before, it should be easy to find with a, 20 story high logo of G3 on the side of the building.
After 10PM. the party moves to Playground at 5th and Congress for the Playboi after party.
---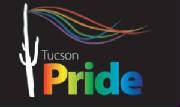 What: Tucson Pride
When: Saturday, October 12th 2013
Where: Kino Sports Complex. This event is NOT at the Kino Stadium but at "Soccer Field Number 2". Turn South off Ajo onto Forgeus and drive straight South
Admission: $10.00 at the door. VIP Tickets available online at http://tucsonpride.org/.

Tucson Pride presents it's 36th Annual LGBTQ Pride Festival . $50. VIP. Advance tickets can be bought on-line at http://tucsonpride.org/ Advance purchase tickets can be picked up at the will-call table at the entrance on the day of the event.

This Years Tucson Pride Theme is Pride 365 highlighting the Southern AZ LGBTQ communitys commitment to show our pride every day of the year.

This years Pride festival will be held at the Kino Sports Complex "South Soccer Field". This is a large venue, features a field of cool grass and stadium lighting which will allow the revelers to party after dark. This is also a fenced county venue allowing beer,wine and yeah, spirits for the first time at a Tucson Pride Festival! So when heading out to the park this year make sure and bring your ID. 12 noon -9PM
---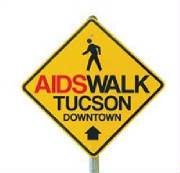 What: Tucson AIDSWALK
When: Sunday, October 13th. 2013
Where:  From Joel D. Valdez Main Library – Jácome Plaza Downtown Tucson
The 25th annual AIDSWALK  is a 5k walk and a 10K fun run which is a  tremendous resource for Southern Arizona which provides services such as HIV Testing ,case management, housing, food programs, medication assistance and prevention programs, .
This year the organization is looking for 2,000 walkers and hopes to raise over $150,000 in order to continue their support for programs and services by The Southern Arizona AIDS Foundation.
Please join this great organization to make this the best AIDSWALK ever October 13th. 2013 in downtown Tucson.
For more information about AIDSWALK Tucson, visit http://aidswalktucson.saaf.org/
 The weekend starts off hot and wet at "Queertopia", the pre-pride pool party hosted by the fabulous Miss Ajia Simone at the Arizona Riverpark Inn.  The pool party goes from 3-10 pm on Friday, October 12, and will feature the glorious mixes of DJs RAW-B & CELLOFAME.  Go-Go Dancers, Sing-Along Movie, Drink Specials & Jello Shots, Snack Bar… sounds like a blast to me.  Pride also has special room rates at the Riverpark Inn… so don't worry about composing yourself to get back home!
The Pride Parade, "Pride on Parade", starts at 11am Saturday, October, 13th on 6th Avenue between 18th Street and 12th Street.  The theme for this year's parade is "Pride Links Us Together".  Oh… and this is exciting too… Pride in the park (known in Tucson as "Pride in the Desert") will actually be in a park… with trees… and benches… not a ballpark!  It starts after the parade at 12 pm in Armory Park.
After the park… regain your wits, grabs some food, rehydrate, and get your booty on down to Hotel Congress for the official Pride After Party "Illusion: A Fool's Paradise", hosted by FLUXX Productions.  Party starts at 9 pm and best costume wins a prize.  So think about what your best illusion is and, as Tim Gunn would say, make it work.
And if all the downtown Pride activities aren't enough for you, then I have great news!  The same weekend… downtown also… is Tucson Meet Yourself and AIDSWALK.  That's three of Tucson's largest events… all downtown… all the same weekend.  This is going to be
amAAAAziiing
!  Check out the
AIDSWALK Tucson
and
Tucson Meet Yourself
websites for more info.