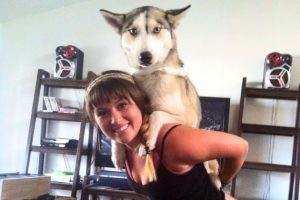 Best Realtor in Tucson!
Tony Ray Baker and Darren Jones Real Estate Team are the BEST realtor in Tucson, well actually the best realtors for many reasons and I can tell you why. As a past client of theirs and now a friend I have the inside scoop.
I found them when I was searching online for a property in the downtown/ UofA area. I didn't know who to work with but I had a few ideas in mind about the kind of person I wanted to work with. Someone who was online savvy and hip with technology was a priority. None of these dated realtors, these part-time realtors or new agents just starting out. I really wanted someone who was in the know and knew what they were doing.
I kept my eye out for Tucson realtors with a web presence as I was trying to find the best realtor in Tucson based on the kind of property I wanted, in the specific area I wanted to live. In my case was lofts dwellings in downtown Tucson.
SeeTucsonLofts.com is how I found Darren and Tony Ray. I really wanted a loft and I could tell they were the loft guys in town by reading through their site. I discovered they had an impressive web presence that connects and contributes to Tucson's community which allowed me to see the kind of people they are so I gave them a call.
Being tech savvy is important for networking, advertising, photographing and videoing properties–all skills that you want in someone selling your home or helping you to find one.
After getting to know them better, I discovered they have over 25 years of experience in real estate but you'd never think it because of how fun, hip, and youthful they are.
Coolness is awesome but experience is key.
There can be many rules, paperwork verbiage and different obstacles to understand and overcome throughout the process. One mistake or oversight could really cost you. Having someone who will go bat for you in an extenuating circumstances is everything.
Tony Ray and Darren specialize in lofts, the downtown/light rail area, contemporary, new construction and million dollar homes. They have a great online presence, solid reviews and everyone around town seems to know them.
If you are looking to sell your house they have one of the most comprehensive service offerings of any realtor. They have their own marketing team who assists with the process…
Home Selling Marketing Package:
Professional home photography –usually at sunset
Cutting edge, 360 degree, interactive home video tours — if you haven't seen the 360 video yet, its something!
Other video making platforms and strategies
Custom website just for your home with it's own unique URL
Post the home on their multiple websites that they built and social media profiles
They submit your home to 1000's of databases
They share your home on their extensive and growing personal and business social media networks including facebook, instagram, google+, twitter and youtube
All of this is included when you choose to list with them at no additional cost to you
Plus they are great people.
If you are looking to buy a home, working with experience is key. They know how to price, how to choose what to offer, and how to draft the paperwork in an appealing and legal way. They also know how to identify any potential pitfalls or problems and then what to do about various issues! You know there are a million and one different things to know about how to solve different issues.
They aren't out to make money, but are sincerely looking to help people and build relationships. They know Tucson and can help you pick an area that would suit your needs, style and preferences.
I always advise my friends to go with experience.
People may not realize how important this is. Experience, social media/tech savviness, and being genuinely good people is why I choose to work with Tony Ray Baker and Darren Jones from RE/MAX Select. Oh, and I almost forgot to point out, if you choose them you get to work with 2 amazing people not simply one. Look no further for the best realtor in Tucson. Tony Ray and Darren are you super realtor team.
Hope Your Day is Amazing!
Tony Ray 
Helping the LGBTQ Community with Real Estate in Tucson AZ Since 1994
Gay REALTOR®
Gay Real Estate Agent Tucson Arizona