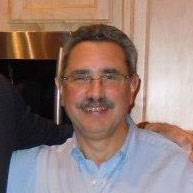 After living in the Northeast for 36 years, we first thought about moving to Tucson because we wanted to be in the west, in a place with little or no snow and a lot of sun. We also wanted to be in a place where we thought we could be comfortable and that had a variety of cultural activities. Tucson seemed to fit the bill. About a year before we thought we would put our Northeast home on the market, we found Tony Ray's Gay Tucson website and the link to send for a free relocation package.
In the information we provided on the form, we indicated that our relocation was at least a year away if not longer, so we were not sure if we would receive a reply. Tony Ray responded to the email within a day and the relocation package arrived within a week. Because we had never been in Tucson, we checked in with Tony Ray and arranged for a quick weekend trip when he was available to show us around. Because of Hurricane Irene, we had to cancel and reschedule at the last minute, and Tony Ray was extremely accommodating. He suggested where we should stay, and arranged to show us several houses just so that we could get an idea of what was available and he could get an idea of what might suit our tastes and needs. Given that we had not put our Northeast home on the market, it was clear that we were not going to be purchasing on this trip, and that was obviously not a problem. Over the next several months, we kept in touch via occasional emails and holiday cards. In addition, we were given access to the MLS search site including a custom search that Tony Ray set up for us, so we spent many hours looking at houses on line.
When we accepted an offer on our Northeast home, we called Tony Ray to find out a good time to come out to look seriously. We made reservations for a week stay, and Tony Ray pretty much put aside the whole week for us. What happened in that week was astonishing.
We saw 10 houses on Monday and Tuesday and settled on the house that worked for us on Tuesday. Tony Ray negotiated the price and had the paperwork ready on Wednesday as well as having the various inspection and appraisal appointments set up for Friday and Saturday. By the time we left on Sunday, everything was finished.
Within a couple of days of our return home, Tony Ray had negotiated with the seller to fix the few things that were indicated in the inspection. This included two expensive items: roof coating and pool equipment repair. In addition, Tony Ray provided us with the title agent to handle the closing, an insurance agent contact to provide home insurance for the closing, and auto insurance on our arrival, as well as a contact to help us arrange the cross-country move.
Everything in Arizona was efficient, friendly, and easy. And given the difficulty of doing anything in New York, the patience of everyone here in Arizona as we waited and waited and waited for a closing date in New York was amazing.
Since moving, Tony Ray has provided us with a painter and introduced us to a number of people so that we now have a circle of friends. We know that for whatever we need, Tony Ray will provide us with the appropriate contact person. He is always available; his service does not stop with the completion of the purchase. He is a source of information and a friend, who has made moving to Tucson a great pleasure.
Loving Tucson, Paul and Duncan
Hope Your Day is Amazing!
Tony Ray 
Helping the LGBTQ Community with Real Estate in Tucson AZ Since 1994
Gay REALTOR®
Gay Real Estate Agent Tucson Arizona