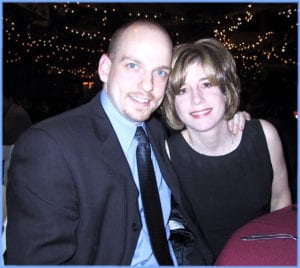 Tony Ray is simply the best!
Because of my husband's job career, we move A LOT! In 1999, we moved from Tucson back to the Midwest and Tony Ray went above and beyond as our real estate consultant with his professionalism, business savvy and great negotiating skills! He made what could have been a difficult transaction effortless for us.
As we closed the deal, Tony Ray was confident that we would move back to Tucson some day. He was right!
When my husband and I found out that we were moving back to Tucson in 2003 we immediately called Tony Ray! I was so excited to work with Tony Ray again because of his passion and enthusiasm for his real estate clients. He made himself available on our timetable so we could fly in to look at houses. When Tony Ray said to us in 1999 that he was our real estate consultant for life, he really meant it. Thanks Tony Ray: we are your real estate clients for life!
Tim and Beth Muehlhausen
Hope Your Day is Amazing!
Tony Ray 
Helping the LGBTQ Community with Real Estate in Tucson AZ Since 1994
Gay REALTOR®
Gay Real Estate Agent Tucson Arizona