Herstory
The name Sally Ride will probably ring a bell for most people. She is the first American woman to travel into space. On June 18th, 1983 she flew to the heavens on the STS-7 space shuttle and broke the glass ceiling in aerospace for women worldwide.
1977 is the first year that NASA invited women to apply to become astronauts. Ride wastes no time and is 1 of 6 women to make the selection in 1978. Her first time up in 1983 she was the operator of the robotic arm of the shuttle to release satellites into space. She went up again in 1984 on another STS mission. Her third mission went in the scrap heap after the unfortunate Challenger explosion but it would never stop her love of space.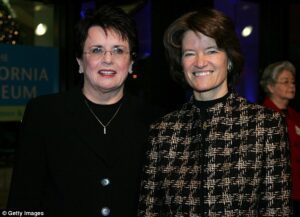 After retiring from Nasa in 1987 she went on to become a professor of Physics at the University of California San Diego. She was also the director of their California Space Institute. Until her death on July 23, 2012, she was always trying to find new ways to pique young girls' interests and involve them in math and the sciences. She left behind her partner of 27 years Tam O'Shaughnessy.
Sally Rides induction into the Nasa Hall of Fame one month before her death from pancreatic cancer. In 2013 President Obama posthumously gave her the Presidential Medal of Freedom.
American Women Quarters Program
Sally Ride will be one of 5 women honored with their image on the American Women Quarters Program that will run through 2025. Ride joins alongside actress Anna May Wong, the suffragette Nina Otero-Warren, writer Maya Angelou, and Cherokee Nation leader Wilma Mankiller.
This move will make Sally Ride the first "out" LGBTQ person on American coinage. Otero-Warren is known to have a female partner and is also on the National Park Services list of LGBTQ Homesteaders. Still, it's very uncommon for one to identify or be out as a lesbian during that time.
Here at GayTucson.Com we absolutely recognize Ride as a national hero. Both for her work in aerospace and hero to the LGBTQ community and women everywhere. What are your thoughts on the new coin proposal? Is there anyone you think should join this upper echelon of American royalty?