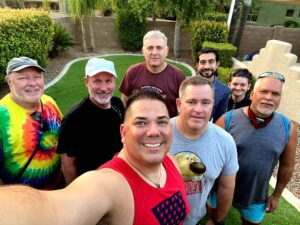 Gay Tucson (Meetup) founder Todd G. retired early and moved to Tucson from the Midwest in 2018. He, a former partner, and a friend were all planning to move to Tucson from different parts of the country. But, Todd was the only one to actually end up here. As such he landed knowing no one. Without the usual workplace, the social construct was without things to take up his hours, give him things to do, and make new friends. After a while, Todd grew to desire a greater social life. Looking around he sensed a need for a Tucson social group. One that would focus on things other than the typical bar atmosphere of the gay lifestyle.
Bringing the Gay Tucson Meetup To Life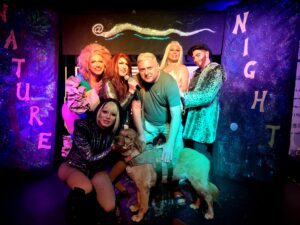 Soon after Todd founded Gay Tucson (www.meetup.com/gay-tucson). Since early 2020 the group has been open to anyone identifying as male (non-binary inclusive). Unlike many social groups, Gay Tucson does not maintain a strict focus. Group events are not focused on hiking, photography, movies, or any other area. Rather, Gay Tucson's calendar is filled with a wide variety of events. Ranging from game and movie nights to hikes, concerts, musicals, drag shows, dining out, and more. The idea is to serve up a little bit of everything in order that every member can find something they enjoy participating in. Todd is always open to comments and suggestions about the group or ideas for things the group can participate in.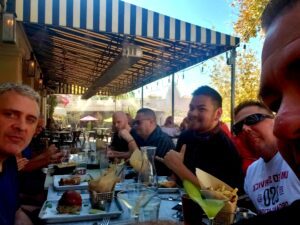 Most events currently take place on weekends, but Todd plans to expand into offering more weekday events during 2022.
If you are reading this Todd hopes you'll consider "coming out of the closet" to form new bonds as a member of Gay Tucson. Prospective members are requested to join the group (follow the link above and select "Request to Join"} prior to attending a function. Once a member, RSVP to attend events.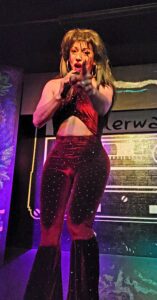 Members are requested to change their RSVP (it takes approximately 15 seconds to do so) should they not be able to attend an event, and membership status may be changed at any time as well.