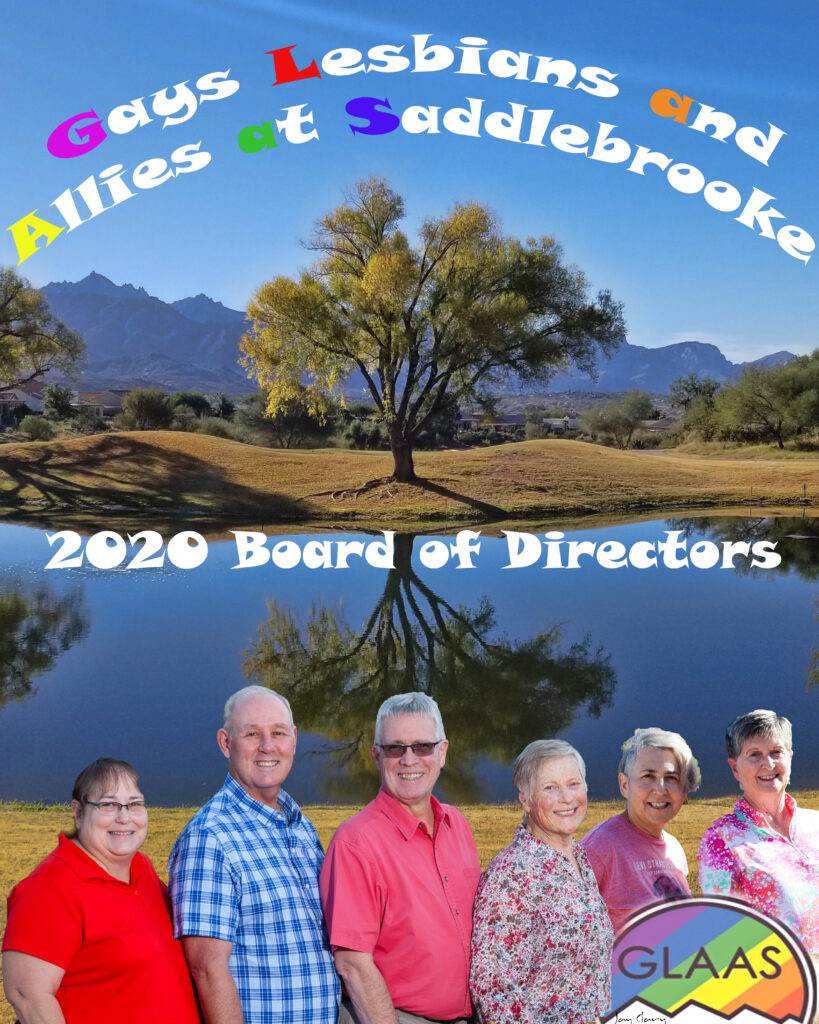 Website: https://www.glaasclub.com/
Facebook: https://www.facebook.com/GLAASCLUB/
GLAAS, the fun acronym for Gays, Lesbians, and Allies at SaddleBrooke, is the premier social club at SaddleBrooke! This active adult, 55+ community is found just North of Tucson, Arizona. GLAAS uses the power of the vibrant community and their camaraderie to celebrate the lives of lesbian, gay and straight people and their relationships!