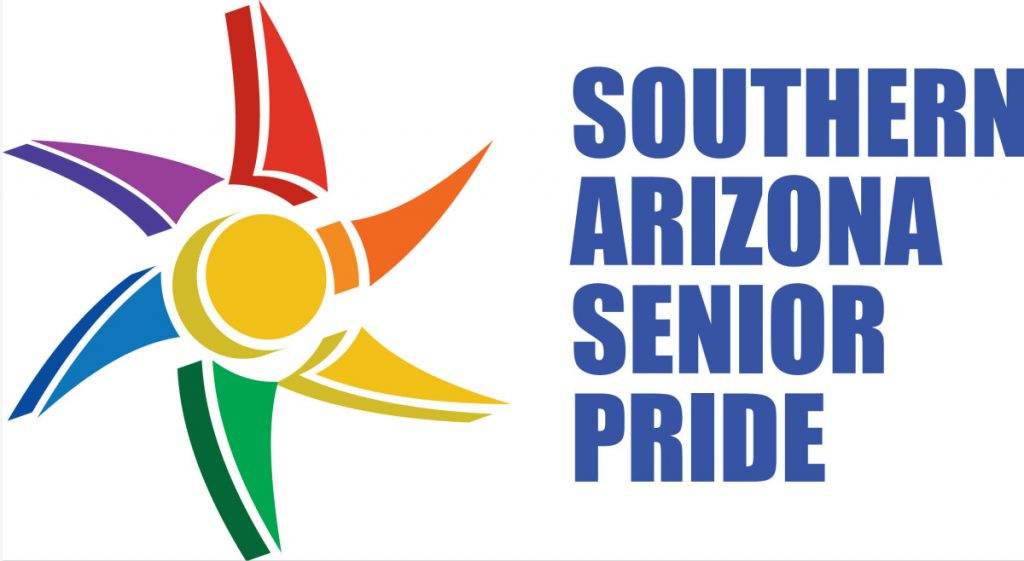 Southern Arizona Senior Pride (SASP)
Southern Arizona Senior Pride & SASP on Facebook
Contribute To Southern Arizona Senior Pride
The mission of the Southern Arizona Senior Pride reads:
Southern Arizona Senior Pride celebrates, supports and unites Lesbian, Gay, Bisexual, and Transgender Seniors in Southern Arizona.
They reinforce their community through targeted outreach and sponsored events held throughout Southern Arizona.  Additionally, they communicate through their newsletter and Facebook page to promote social events, volunteer and educational opportunities for Tucson Seniors.
Check out the Events Page to find fun Things to Do in Tucson with Senior Pride!  For more information, visit their website at: www.SoAZSeniorPride.org .