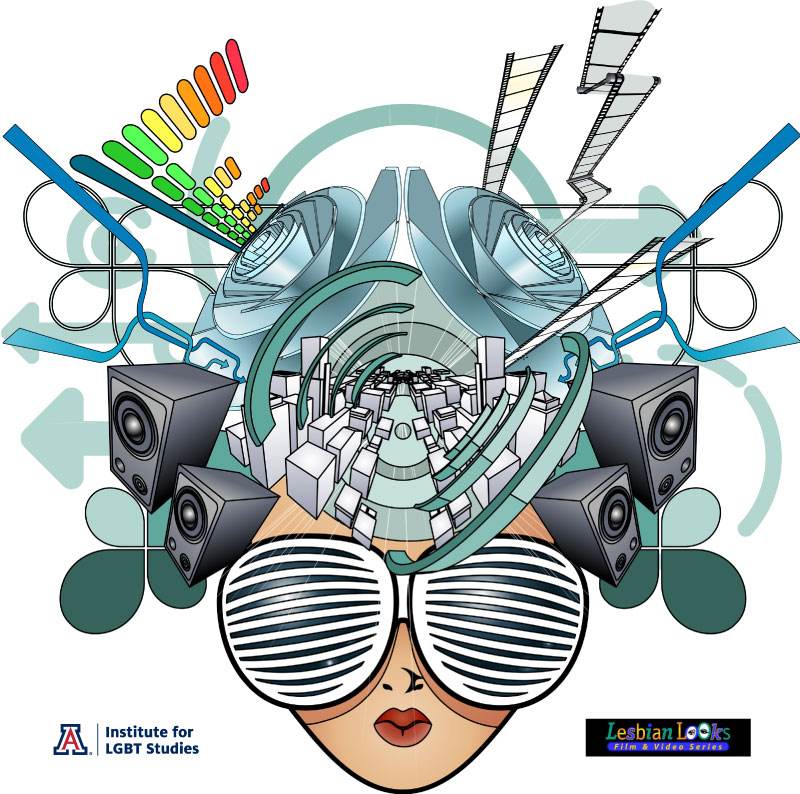 University of Arizona Institute for LGBT Studies
845 N Park Ave, 5th Floor (1.23 mi)
Tucson, Arizona 85719
(520) 626-3431
The University of Arizona Institute for LGBT Studies was created to increase research into under-represented topics like gender and sexual diversity. It also has an outward-facing mission in bringing public works that address the history, present life, and future issues facing LGBT students and the broader community.
Lesbian Looks Film Series
For over 25 years, our amazing Tucson LGBT community has been given incredible stories and windows into reality thanks to the Lesbian Looks Film Series. Brought to us by our friends at the University of Arizona Institute for LGBT Studies, each year Lesbian Looks screens controversial documentaries and experimental new works of media that might not be available otherwise. That is, every year we are given a fresh new perspective to our community, emboldening us to look outside ourselves and share our perspective with others.
Lesbian Looks is the first public-facing program from the University of Arizona Institute for LGBT Studies. It has presented over two hundred and fifty movies, documentaries, and shorts for a wide-ranging audience. People from all walks of the Tucson community, from UA students to business leaders have learned from and enjoyed the presentations.
They are also active in the geopolitical sphere. In fact, they have paneled discussions on various topics, including breast cancer and transgender rights. They even held a panel on the disastrous Isreali-Palestinian relationship.
What Else Does Lesbian Looks Do in The Tucson LGBT Community?
Beyond setting the narrative and pushing the envelope on what "polite" society will talk about, Lesbian Looks also hosts amazing and transformation speakers. Whether hearing from filmmakers like Monika Treut, Su Freidich, or Michelle Citron, there is always something interesting to learn from Lesbian Looks.
See You At The Show!
Lesbian Looks is a wonderful event series sponsored by the UA Institute for LGBT Studies and other collegiate and community organizations. They provide fantastic experiences to learn and grow both intellectually and spiritually. I have always been a huge fan of their presentation and I can't wait to see who they are bringing next. Click Here to view all the Lesbian Looks events so you can plan to attend the next presentation!