How does your library uphold its values? Quite simply, we celebrate diversity and find strength in recognizing differences.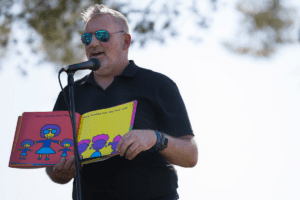 What We Do
Since 1997, the LGBTQ+ Services Committee has committed to providing welcoming, inclusive opportunities for everyone. What does that look like in action? It begins with a passionate staff who go above and beyond to expand the Library's collection of LGBTQ+ materials. 
Take a look at some of the wonderful recommendations from the team, including books for children, streaming video, and eBooks. 
Recently, committee members created more than 30 book lists to celebrate Pride Month! These lists featured such important topics as inclusion in the food industry, found families, and banned books. Taken together, these lists have been viewed by customers more than 1,100 times!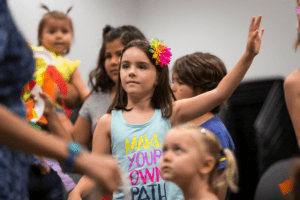 For book lovers of all stripes, there's Rainbow Reads, a positively queer reading circle held monthly via Zoom on the 3rd Sunday. 
We can't forget the annual LGBTQ+ author talk. Among the many notable authors who've visited us are Chaz Bono, Armistead Maupin, and Alison Bechdel—by the way, we recommend her new book The Secret to Superhuman Strength.
During our 20th anniversary year, we hosted It's Okay to Be Different author, Todd Parr – at the park, nonetheless! He shared stories and spoke of acceptance, empowerment, and feeling good about ourselves.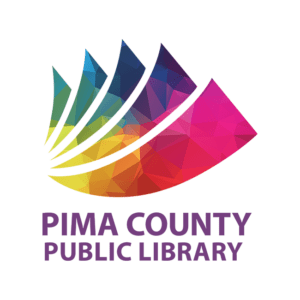 In the Future
Although the COVID-19 pandemic resulted in having to halt in-person events like Rainbow Storytime and Bookbike stops at Eon Youth Lounge (although we did recently donate 200 books to the lounge and Bread and Roses!), we forged ahead with a virtual author talk featuring New York Times-bestselling author Robin Talley. 
As the world slowly returns to normal, we look forward to resuming in-person programs. Regardless of what we offer, one thing remains constant. When we say we serve everyone, we mean it. We take pride in offering safe spaces where everyone can come together to connect, learn, and be inspired. As one of the founding members, Toby, says, "We proudly stand with our LGBTQ+ community and make Pima County—and the world at large—a better place!