ONE·N·TEN
Address:
1101 N Central Ave #202, Phoenix, AZ 85004
We Are Open:
9am-5pm admin Youth Center is 3-7pm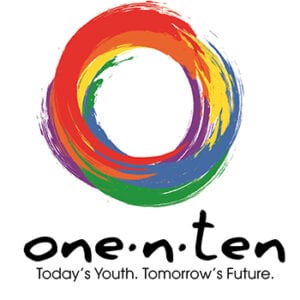 one•n•ten is a wonderful organization dedicated to serving and supporting LGBTQ youth.  They have a similar mission to our very own Thornhill-Lopez Center in Downtown Tucson.  It is a safe space for youths to congregate and build a community with fellow citizens. Additionally, they are offered helpful services to help overcome the myriad obstacles placed in our LGBTQ youth's path.
Specifically, One n Ten serves LGBTQ Community members ages 11-24.  This is a very critical time when a person truly discovers themselves and who they really are, so providing support and sanctuary during this turbulent time is critical to creating a healthy, high-achieving citizenry.
Community members are also offered weekly discussion groups and fun networking events to meet and interact with other LGBTQ youths.  Additionally, counselors are on-site to provide opportunities for youths to talk about their experiences and relate with eachother.
Find out how you can get involved today in all of the wonderful programs provided by ONE·N·TEN!