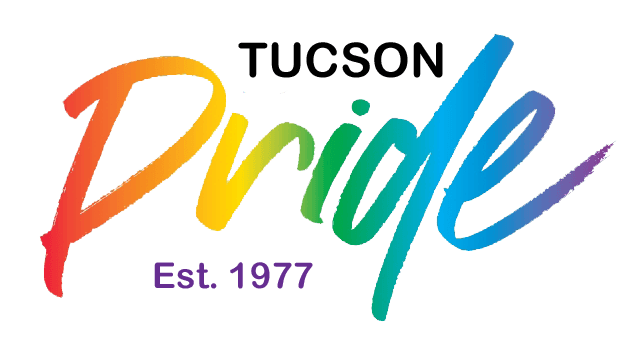 Tucson Pride or TLGA (Tucson Lesbian and Gay Alliance) is an all-volunteer, nonprofit organization. They produce and promote educational, cultural, and recreational events.  They host these events for the lesbian, gay, bisexual, transgender, and allied communities right here in Tucson, AZ. This strengthens and unites our local community.
Founded in 1977, It's the oldest LGBTQ organization in Arizona. Also, one of the oldest pride organizations in the whole nation.
Most pride events are held in June in the US. They commemorate the Stonewall Riots which took place in New York. Tucson does it's own history to recount. The Annual Gay Pride in the Desert Festival is a Tucson tradition, along with the family friendly Pride Parade and Pride in the Park.
Tucson Pride began with the brutal murder of Richard Heakin, a young gay Tusconan. Because his assailants got off lightly, our community rose up and rallied for change!  Tucson Pride was officially formed and their efforts led to the some of the first LGBT anti-discrimination legislation in the country.
Last year, some of the initiatives developed to support their strategic plan included:
Hosting a financial health conference for the LGBTQIA+ community

Community resources and education workshops on topics such as mental health, foster care and adoption, as well as life skills for both children and adults

Establishing a scholarship for LGBTQ youth entering college

Implementing a community survey, enabling them to gather demographic information on the LGBTQ community in Tucson and Southern Arizona
Contact Info:
(602) 793-2337
jhnytuc@gmail.com
PO Box 57478
Tucson, AZ 85732