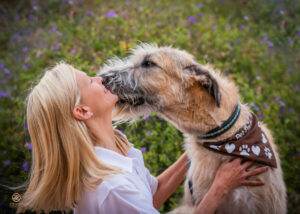 Pet Partners of Tucson is a fantastic organization. I have become very involved with them and I'm shouting about it from the rooftops! My life has been touched by many four-legged friends. I can't imagine my life without the loving bond that I shared with them. I didn't know the science behind the Human-Animal Bond. Now that I know the truth, I want to share my knowledge of why anyone lonely or in need of a connection can benefit from a pet partner!
Pet Partners and the Human-Animal Bond
Science has finally come around to my lived experience. Humans and animals both can benefit from a dynamic relationship that has positive influences on their health and lifestyle. What's striking is the huge impact the Human-Animal Bond can have on a community, just listen to these anecdotes:
Therapy dogs have positive effects on patients perceived pain levels following both major and minor surgeries.
Spending time with a therapy animal better regulated patient's pain, mood, and other measures of distress when compared to outpatient care.
And Many More
Pet Partners dedicates sharing the magic of the Human-Animal Bond with our incredibly loving and welcoming Tucson community!
The Pet Partners Organization
This international organization contains chapters found in almost every major city. Recently, they have undertaken a new initiative wherein they create smaller organizational units in special US cities. The goal is to offer the incredible benefit of the Human-Animal Bond to American cities of all sizes.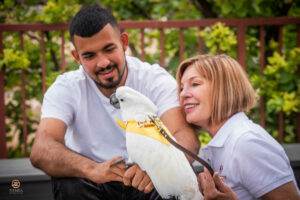 I was lucky enough to be chosen as a director. Our chapter is busy planning ways to bring our loving animals to the communities. If you have any suggestions or would like to be a part of this incredible opportunity, please use the contact form on the right. (Below for mobile users) I'll reply within a few days! Thank you for your interest in Pet Partners of Tucson!
Proud Supporter of Pet Partners www.PetPartners.org   ?‍