Get ready for a night of spectacular live choral music presented by the Helios Ensemble! On Sunday, March 26th, from 4 PM to 7 PM, the Helios Ensemble will present Poulenc and Jazz, a dazzling concert that will take your breath away!
Featuring Tucson Symphony Orchestra Chorus, the concert promises to be an unforgettable experience, with performances of Mahler, Mendelssohn, and much more! The event will take place at the Catalina United Methodist Church, located at 2700 E Speedway Blvd Tucson, AZ 85716.
This is a rare opportunity to witness some of the finest vocal performances in Tucson, featuring the Helios Ensemble's unique blend of classical and jazz music. The talented musicians of the Tucson Symphony Orchestra Chorus will also be performing a variety of timeless classics that are sure to enchant and inspire you.
The Stunning Acoustics of the Catalina United Methodist Church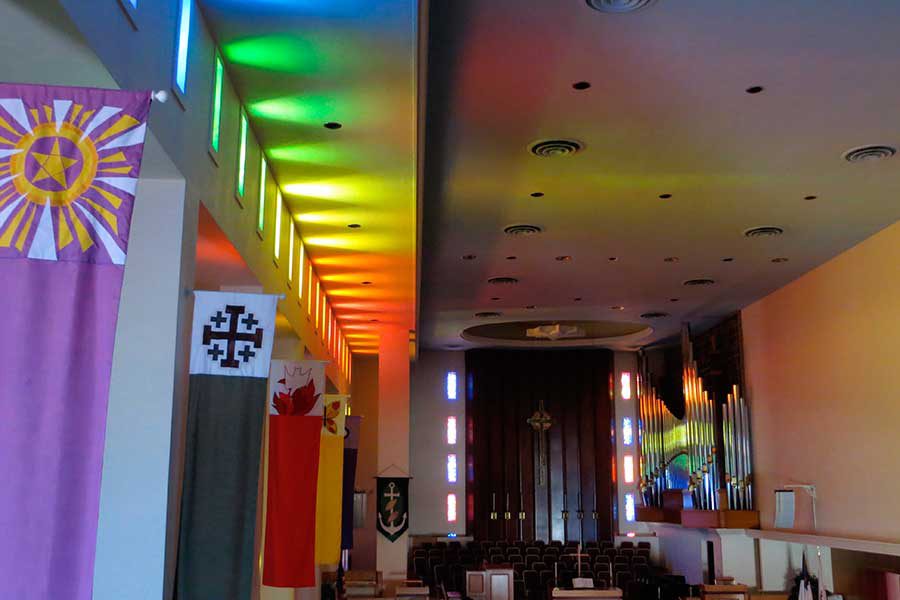 Whether you are a music lover, a choral enthusiast, or simply looking for a unique and exciting night out, this event is not to be missed! The stunning acoustics of the Catalina United Methodist Church, combined with the Helios Ensemble's exceptional musicianship, promises to create a truly immersive and unforgettable musical experience.
So, come and join us on Sunday, March 26th, for a night of amazing live choral music! Bring your friends, partners, and allies, and let's celebrate the beauty of music together! Tickets for the event are available now, so don't miss out on your chance to be a part of this spectacular performance!