We all know about the wonderful events and festivals we get to attend each year in our incredible community, but did you know that Tucson is world renowned for all of the awesome events. That's right, the global sanctioning body known as the International Festival and Events Association awarded Tucson with the very special designation of World Festival and Event City back in 2017, and we are back in the running this year!
What is an IFEA World Festival and Event City?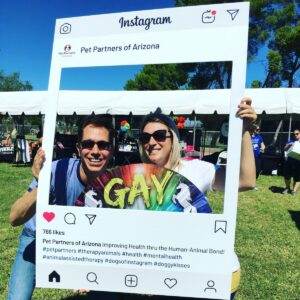 The IFEA World Festival and Event City designation was created to recognize those places that go above and beyond in planning tremendous festivals and other community events. IFEA looks at all the links in the chain from supportive local regulations to the amount of community-members and tourists participate in the festivities.
Additionally, the organization uses the winners as test-subjects to learn about the newest and best practices for hosting fabulous events. Past winners have shared marketing campaigns and even created a pool of volunteers, enabling collaboration that is critical to event success.
Tucson is Up for Another IFEA Designation in 2020!
Fortunately, the shutdown caused by preventing the spread of the novel coronavirus hasn't prevented Tucson from being in the running for another IFEA award this year. Once we are able to get back to normal, it will be important that our entire community supports each and every festival and event! It was our incredible community support that pushed us over-the-top in 2017, so I am counting on all of us to show out again!
Learn more about this and other amazing Tucson Accolades from our dedicated page. When you are convinced that Tucson is a great place for you, give me a call at (520) 631-TONY (8669) or use the forms on this page. We can't wait to share wonderful Tucson Arizona with you!