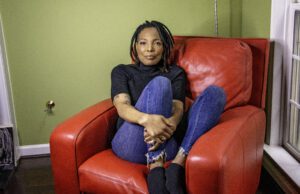 I am a "returner." Born and raised in New York City, I moved to Tucson in the early 90s. I left to be closer to the family for support after a divorce. When I lived here, I owned a communications firm, Veritas Communications, and was very involved in the small business community. 19 years later, I am back (with my wife) and delighted to be home! Tucson is a city that feels like a personal treasure that only a few can appreciate. Every day I am more inspired by the miracle of this land.
Blank Page Consulting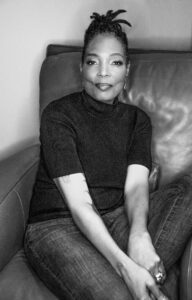 I am a credentialed life coach and love working with people who are ready for transformation in their lives. As an author, ghostwriter, award-winning copywriter, and blogger, I realized that my true passion is supporting people in making their dreams come true. My company is Blank Page Consulting. My coaching programs are rigorous, often emotional, and extremely effective. I, too, have had my share of loss, grief, and disappointments and out of it came unthinkable growth.
My work supports people in their growth, whether it is learning to speak their truth, learning how to navigate a challenging world as well as finding joy when it seems scarce.
For writers, I have designed an experience that is nurturing, supportive, and gets the results that writers desire…to get to The End. For Life Coaching clients, we will identify buried truths and help you to find your inner strength to conquer that which hinders your action and joy. Established weekly meetings and assignments ensure that all clients stay on track. For writers, group coaching is also available with a new group starting January 10th for 10 weeks. (5 places left)
Call for a 30-minute free consultation and get ready to be transformed.
Reviews
"Kim pushed me to explore my own identity, my identity as a writer, and the stories I believed most needed to be told.  She inspired a passion in me for writing that I didn't think was possible.  I highly recommend that writers – new and seasoned – partner up with Kim to benefit from the treasure trove of resources she has to offer." – S. Kumar
"Kim Green has been a savior, a north star, and a friend through the process of writing my very first book. Meeting with Kim every single week has given me structure, helped me to see new perspectives, and support me in finding my voice. She encourages me when I feel like I can't go any further. She's there to remind me that what I'm doing is important to the world and she's been someone to rely on as I do this important life work. I will be eternally grateful to Kim for her patience, her humor, and her mind." – A. Arthur
Business Information
Company Name: Blank Page Consulting
Office Address: 8987 E Tanque Verde Rd, Suite 309-186, Tucson, AZ 85749
Contact Name (s) Kim Green
Phone 678-938-2777
Services: Life coaching, Coaching for writers, Manuscript critique, and Editing
Pricing: Varies, discount applies when you mention GayTucson
Website: www.blankpageconsult.com
Office hours: Monday – Thursday 9:00 am – 6 pm, Friday 9 am-12 pm