The Tucson Museum of Art has been a leader in the fine arts and education in Southern Arizona for nearly a century. It was established in 1924 and is in Tucson's historic downtown and moved to its current location in 1975. TMA features permanent and traveling exhibitions of Modern and Contemporary, Indigen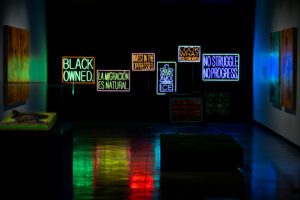 ous, American West, Latin American, European, and Asian art. The museum resides on a four-acre campus, and its exhibits and arts education programs are central to its mission. In addition, the museum hosts events serves as a steward of five historic properties and has a 6,800-square-foot art education center and research library. It has a permanent collection of over 12,000 works spanning continents, centuries, and media.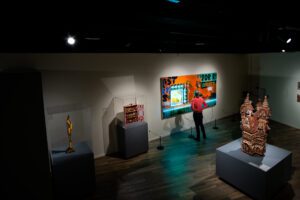 The museum will take you on a journey through art, history, and culture and with artwork ranging from ancient to contemporary, there is something for everyone! Thousands of lives have been enriched by the museum's programs and exhibitions including: an award-winning outreach program serving Tucson's refugee community, robust k-12 programs, one of the state's longest-running biennial exhibitions, public programs, and lifelong learning programs like TMALearn! Docents. The museum provides numerous opportunities to connect and engage with the arts and local community, such as free First Thursday and Second SundAZe, lecture series, annual spring and fall artisans market, youth studio programs, K-12 field trips, and more!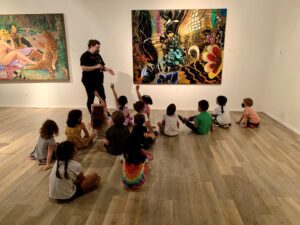 Reviews 
"This place is a quiet gem. It was so much more than what we expected. Masterful artworks on careful display. I'm no art expert but I found this museum to be an excellent way to spend a relaxing few hours. Although as an introvert I found myself exhausted after exploring the many displays. Go if you haven't been!  We also enjoyed salad for lunch at the attached café."
Paul H on Yelp 9/27/2021
"The Tucson Museum of Art was a great stop. We took three generations of our family to visit it. The layout of the museum is expansive. We covered a lot of ground (not all of the buildings were open, so we didn't get to see everything) over a two-hour period.
The exhibits on display were definitely thought-provoking and got us talking about topics that may not have come up otherwise. I'm glad we made the trip there for the discussions it invoked.
Wear comfortable shoes and plan enough time to really soak everything in!"
Karl A on Yelp—1/11/2019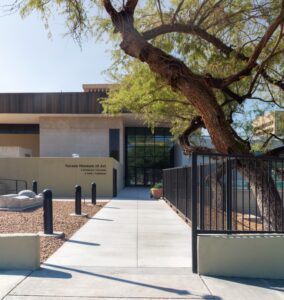 Tucson Museum of Art and Historic Block
Office Address: 140 North Main Avenue, Tucson, AZ 85701
Contact Name (s): Marianna Pegno
Phone (s): 520-624-2333
As of July 1, 2023 the following will go into effect for hours and pricing related to admissions:
HOURS
Wednesday – Sunday 10 am – 5 pm
First Thursday of every month 10 am – 8 pm
ADMISSION
General $15
Senior/ Educator $12
College Students $10
17 and under/ Veterans and Military/ Members – Free
TOURS
PreK – 12 Student $7
Art-making $5 ($12 total)
NOTE: Discounts for College and Senior tours will no longer be offered.