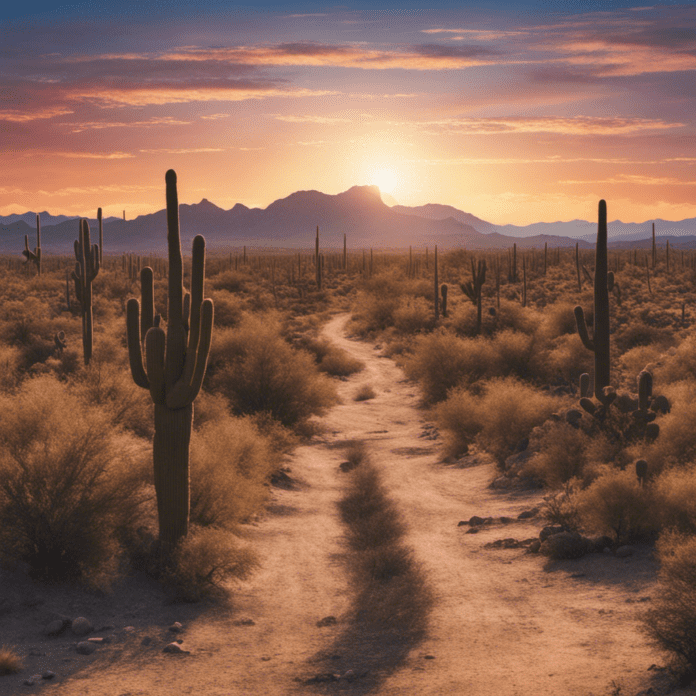 Welcome to the beauty of the Old Pueblo! Tucson, with its scenic landscapes and captivating desert backdrop, is a hiker's and nature enthusiast's paradise. For members of the LGBTQ+ community and their allies, it offers a myriad opportunities to embrace the great outdoors, while also promoting sustainable tourism.
Embrace the Beauty of Tucson's Trails
Tucson is an outdoor enthusiast's dream, boasting a diverse array of hiking trails that cater to all skill levels. From the gentle paths winding through aromatic desert flora to the more challenging ascents that offer panoramic vistas of the city and beyond, there's truly something for everyone. Each trail offers its unique charm, be it the melodious chirps of desert birds, the sight of a radiant sunset over sprawling cacti, or the thrill of discovering a hidden waterfall. We urge everyone to immerse themselves in the natural splendor of Tucson. So, grab your hiking gear, set out on an adventure, and let the captivating landscapes of the Old Pueblo leave an indelible imprint on your heart.
Venture Beyond the Usual
While the well-trodden paths offer much allure, Tucson's landscape has hidden gems waiting for you. Consider signing up for eco-friendly guided tours that show you the lesser-known wonders of the desert. By choosing sustainable tourism options, you ensure that our breathtaking surroundings remain pristine for generations to come.
Safety and Solidarity in Numbers
Always remember: hiking is not only about exploring but also about ensuring you're safe while doing so. Teaming up with other LGBTQ+ hikers or joining group hikes ensures not only safety but a shared, enriching experience. It's always more fun when you can share a jaw-dropping sunset or a curious wildlife sighting with someone who appreciates it just as much as you do!
Final Thought
Tucson is a place where natural beauty meets a vibrant LGBTQ+ community. It's about time you lace up those hiking boots, grab a reusable water bottle, and head out to explore the wonders that await. And if you're new to the area or just visiting, make sure to check out GayTucson.com's relocation packages and business listings. From gay-friendly accommodations to delicious dine-outs after a day's hike, we've got you covered.
Happy hiking, and here's to the adventures that await in the heart of Tucson!