The HUMP! Film Festival is coming to Tucson, and it's an event you won't want to miss! This festival is a celebration of erotic films made by real people, for real people. With a carefully curated selection of 22 all-new films, HUMP! is a cornucopia of body types, shapes, ages, colors, sexualities, genders, kinks, and fetishes. Whether you're a fan of hot and steamy films or are simply curious about the genre, the HUMP! Film Festival promises to be a fun and exciting evening.
Discover Something New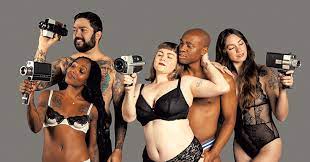 If you're looking for something fresh and exciting, then the HUMP! Film Festival is the perfect event for you. You'll have the opportunity to discover new erotic films and experience a wide range of sexualities and kinks. This festival is all about celebrating diversity and sex-positivity. You'll see films that explore everything from BDSM to queer erotica, and everything in between. This is a unique chance to see films that are not available anywhere else.
HUMP! is not your typical erotic film festival. The filmmakers and stars have created films that are not only hot and sexy, but also humorous and entertaining. You can expect to laugh, be turned on, and maybe even a little shocked by the films on display. This is not just a festival for adults, but for anyone who is interested in exploring new perspectives on sex and sexuality.
An Event for Everyone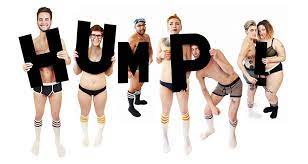 One of the best things about the HUMP! Film Festival is that it is an event for everyone. Whether you're a member of the LGBTQ+ community or a straight ally, the festival is inclusive and welcoming to all. You'll be surrounded by a community of open-minded individuals who are there to celebrate and explore sex in all its forms.
If you're ready to experience something new and exciting, then don't miss the HUMP! Film Festival. It's a chance to see films that you won't find anywhere else and to connect with a community that celebrates diversity and sex-positivity. The festival starts at 7 pm at the Screening Room in Downtown Tucson. Get your tickets today at www.humpfilmfest.com and come and get some, Tucson!
Learn Everything Else There is to Know About Hump! Film Festival on the GayTucson Calendar!