Tucson, Arizona is known for a long list of things like its cacti, sunshine, Rainbows, roadrunners, javelina, mountains, hiking, biking and 350 days of sunshine.
It is also known for lots of accolades and awards; UNESCO city of gastronomy, IFEA World Festival and Event City, Top 10 Gaycation Destinations, 10 best cities for LGBTQ+ Millennials and Gen Z and Early Retirees, and Not too big and not too small: 5 mid-sized cities to retire in. Dec 2022, just to name a few. (Lots more LGBTQ+ accolades here).
Green Construction Breakthrough
Now Tucson will be known worldwide for its commitment to going green. This desert city is stepping up in a big way. It is leading the charge and setting the pace in the race toward sustainable living.
One of the ways that Tucson is leading the way is through its partnership with ByFusion, a company that turns discarded plastic into construction-grade building blocks. This innovative project is a win-win for the environment and the economy, and it shows that there are sustainable solutions to the plastic pollution crisis.
ByFusion's technology can be used to recycle a wide variety of plastic materials, including those that are typically difficult to recycle. This means that a much larger portion of Tucson's plastic waste can be diverted from landfills and incinerators. In addition to the environmental benefits, this project also has the potential to create jobs and boost the local economy. ByFusion estimates that the project will create 25 new jobs in Tucson. The company also plans to purchase materials and services from local businesses, which will further benefit the community.
In addition to the environmental and economic benefits, this project is also a great opportunity for the LGBTQ community. Tucson is a diverse and inclusive city, and this project is a way for the community to come together and make a difference. Wouldn't it be great to see a "Rainbow Build" using these blocks! By recycling plastic and using ByFusion's building blocks, we can all help to create a more sustainable future for Tucson and beyond.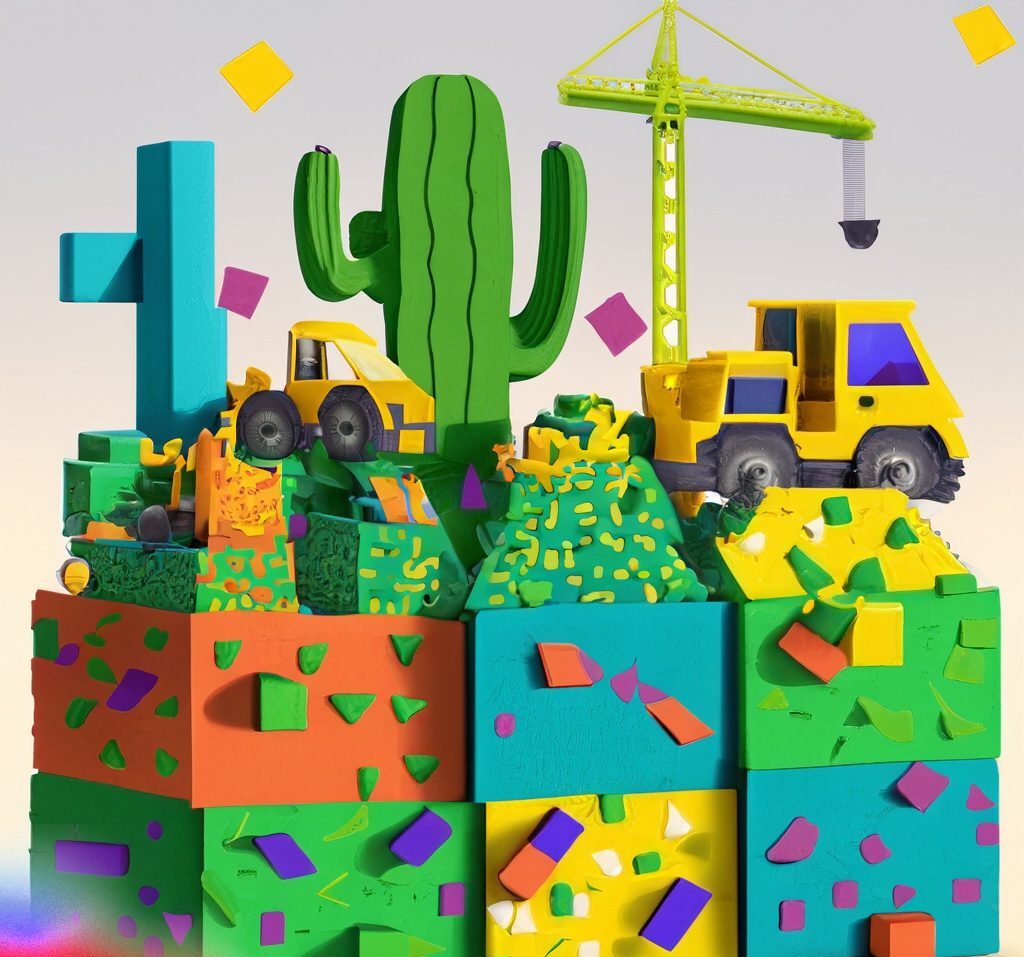 Here are some of the benefits of using ByFusion building blocks:
They are made from recycled plastic, so they are a more sustainable option than traditional concrete blocks.
They are strong and durable, so they can be used for a variety of projects, including affordable housing, green homes, commercial buildings, and retaining walls.
They are easy to install, so they can be used by anyone, regardless of their skills or experience.
They are cost-effective, so they are a good option for budget-minded builders. Great for more affordable housing.
If you are looking for a sustainable and affordable building material, then ByFusion building blocks are a great option. They are a great way to help Tucson achieve its goal of becoming a more sustainable city, and they are a great way to show your support for the LGBTQ community.
What can you do to help?
There are many things that you can do to help Tucson achieve its goal of becoming a more sustainable city.
Here are a few ideas:
Recycle your plastic waste.
Use ByFusion building blocks for your next project.
Support businesses that are committed to sustainability.
Get involved in your community and advocate for sustainable policies.
Support Local LGBTQ friendly/owned businesses
Write letters to your city officials commending them on working towards sustainability and conservation, etc.
Talk to home builders, landscapers, and real estate agents about these blocks (Plant seeds, watch them grow)
By working together, we can make Tucson a more sustainable city for everyone.
Have a great day, Tony Ray

Your Tucson LGBTQ+ REALTOR since 1994
PS. The new ADU law in Tucson AZ allows small 2nd homes on any residential lot, these blocks could be an awesome option.