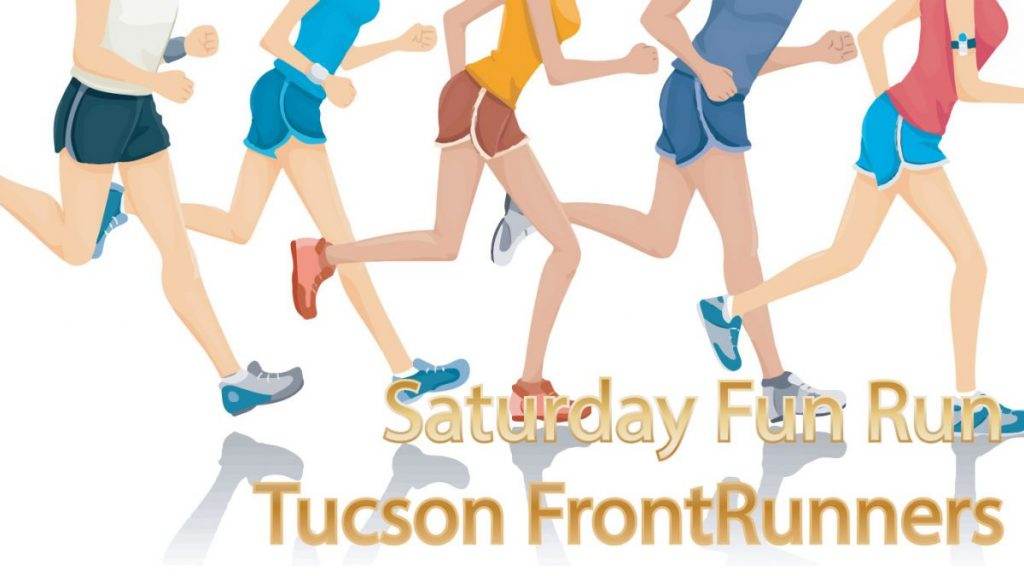 Tucson Frontrunners is a running/walking social club for LGBT people, their family and friends, and straight allies in the Tucson area.
Our main run/walk is every Saturday at 8:00 AM. We meet at the North West corner of the Park Near Country Club and E. Camino Capestre. You can run/walk at your own pace and there are several water fountains along the route. About an hour after the run we head off for brunch.
Tucson Frontrunners also participate in a weekly "Meet me at Maynards" downtown fun run/walk every Monday at 5:30 pm. Wednesdays we go to Tumamoc Hill at 5:00 pm to run, walk, jog, or even crawl to the top and back down. The group sometimes goes to dinner afterward. You will certainly work up an appetite on the hill, we guarantee it.
In addition to our weekly runs, we do various social activities throughout the year (movies, dinners, outings, etc).
Walking or running in a group has many benefits both mental and physical. Moving your body is great for your physical health but socializing while exercising is good for your mental health as well.
Check link for updated info on run times
Tucson Frontrunners
Website & Social Media:
tucsonfrontrunners.com & FaceBook