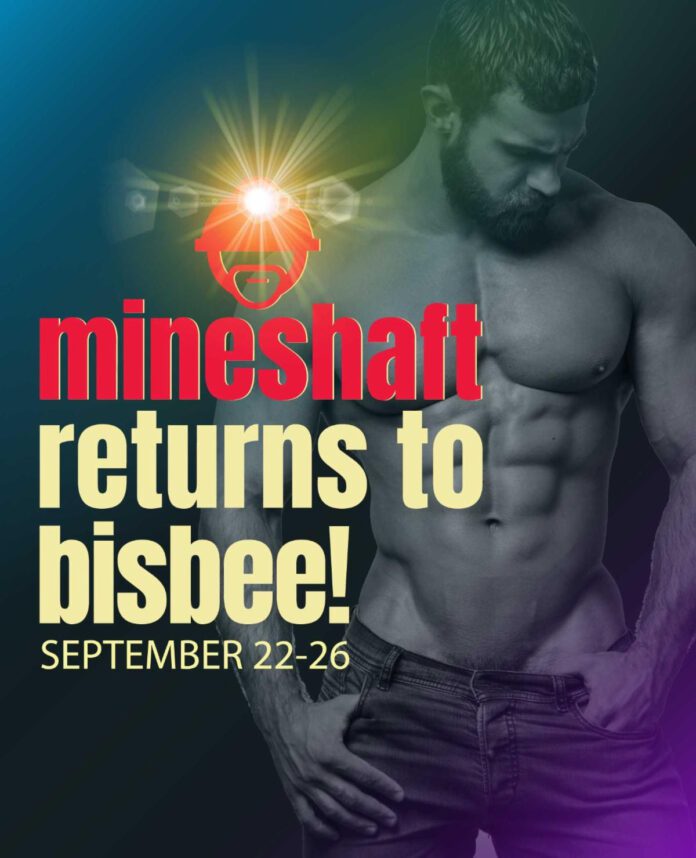 If you're looking for fun things to do in Tucson, also consider Bisbee. Mineshaft weekend returns to Bisbee September 22-26, 2022. This year it's bigger and better than ever. Tickets and dog tags are on sale now via their website. Here's everything you need to know before attending the largest gay men's weekend of the year.
Ticketing For Mineshaft Weekend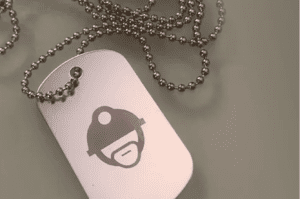 You have three options when it comes to ticketing. If you know you want to go for the entire weekend event, buy the VIP Dog Tags. Besides being a nice souvenir, they come with added benefits like moving to the front of the line. You'll also receive merchant discounts, raffle tickets, and more! The Dog Tags include free VIP entry into most events.
You must have Dog Tags to gain entry to the Man Cave and Camp Flamingo. There will be no ticketing for these events. Dog Tags will not get you into the Comedy Show, Queen of the Copper Camps, and the Eggstravaganza Brunch. These events are an additional fee.
If you only want to attend for a day or go see specific shows, you can always buy your tickets separately for each event. Your third option is paying a cover at the door. Mineshaft does not recommend this as the venues are small and sell out quickly. Ticketing prices range from $5-33 per event.
Entertainment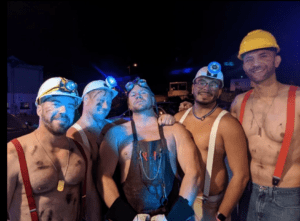 You're going to find something for everyone at Mineshaft. Here are some of the events (all included with the VIP Dog Tags.) This is only a slice of what's going on, so be sure to check out the Mineshaft web page for more events and details.
Queen Mine Tour: Tour the Queen mine with other Mineshaft patrons. 2 additional passes are available for Dog Tag holders; advance registration is required.
G3 Happy Hour: Tucson's #1 social happy hour comes to Bisbee for the event kick-off and Dog Tag pickup.
Man Cave: The sexy speakeasy is only revealed to Dog Tag holders.
The Pit: Mineshafts underground club. It's literally underground.
Bisbee Beach Party: Vintage cars, classic trailers, and a boat set the scene for this beach party. Remember to bring your swimsuit and Hawaiian shirts.
Camp Flamingo: For something a little more relaxed, head to Mile-High Ranch, where you'll find wooded grounds, hiking trails, and gardens to relax in. Remember to wear pink!We guarantee a great time at this year's Mineshaft weekend but don't take our word for it. Seeing is believing, so get your tickets now!