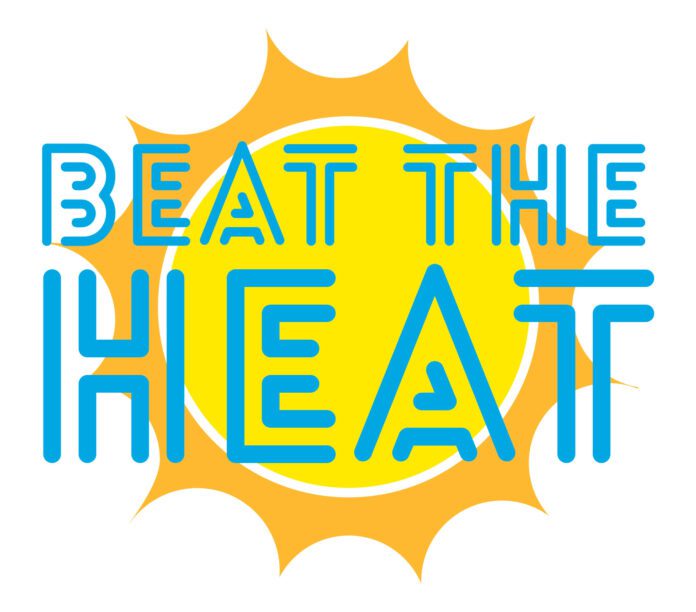 The weather in Tucson will stay in the mid-to-high 90s over the next couple of weeks, with some days approaching nearly 100 degrees. During these heat waves, it's imperative to take the necessary steps to protect your well-being. Here are some essential, must-have items we recommend in order to beat the Tucson heat!
Car Windshield Reflector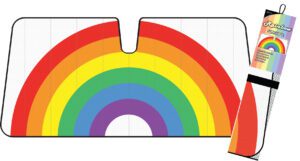 The sun shining directly through your windshield can cause some considerable damage to your car's dashboard. Temperatures can exceed well over 100 degrees inside your vehicle when not in use, which can cause interiors such as leather to crack or tear if under direct rays from the sun. Cars are an expensive investment, so an excellent preventative option is purchasing a windshield sun protector.
There are two options to consider when purchasing a sun shield for your car's dashboard: reflective or non-reflective. Reflective sunshades will help bounce the sun's rays and direct sunlight out of your car, while non-reflective sunshades absorb the rays and the heat associated with them. The most viable option when shopping for a sunshade is making sure to purchase one that is reflective so the heat doesn't stay inside your car. Either option can decrease your dashboard temperatures by 30 degrees. They're extremely customizable and available everywhere. Go a step further and buy one that matches your personality by purchasing a unique sunshade from sites like Etsy.
Car Solar Tint
Residents in Arizona should do their research when purchasing or upgrading their car and should look into a high-performance auto tint. Arguably, the best one locally available is the FormulaOne high-performance auto tints by The Specialists on Broadway. They're known to block 99% of harmful ultraviolet rays and protect from cracking or fading in your car's interior. These tints also come in a range of different shade variations suitable for every type of car.
Light & Thin Clothing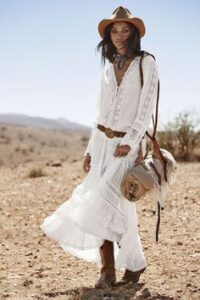 A common way to protect yourself from heat exhaustion is wearing light, thin clothing. If you work outside, do not take off your clothes, thinking that it'll make you any cooler. In a previous news story from CBS News, taking clothes off can expose you to direct heat and sunlight, causing you to heat up even faster. By wearing light and thin clothing, it can absorb your sweat and make you cooler. The best types of clothes to wear to stay cool are ones made from cotton, linen, and jersey materials. They will not constrain your body or cause you to sweat. Try to avoid wearing clothes made out of polyester, nylon, or silk and they are not breathable compared to the likes of cotton.
Sunglasses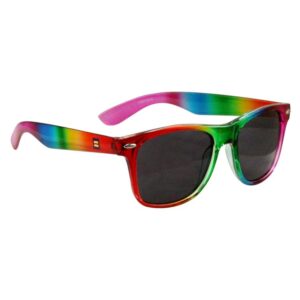 The sun cannot only impact your skin but your eye health as well. Excessive amounts of UV ray exposure to your eyes can lead to macular degeneration and result in decreased vision, which is why it's important to take preventative measures. If you wear glasses, you should think about reaching out to your eye doctor to get prescription sunglasses for proper UVA and UVB protection. Taking the time to invest in a reliable pair of sunglasses from a reputable retailer can help ensure you're securing frames that feature 100% UV-blocking lenses. In turn, this will allow you to preserve your vision and overall eye health now and in the future.
BTW, I love Warby Parker glasses and sunglasses at the La Encantada.  Ask for John, he is awesome and helped me buy several pair.  Don't judge, have to match my outfits lol  Also, get the readers with computer glare protection for your eyes. They really help.
Lots of Water
Summer is a great time for a lot of outdoor activities, but staying hydrated is vital to beating the heat. Dehydration can lead to heat cramps, exhaustion, and heat strokes! The warm weather will make you sweat, which is your body's natural response to help you cool down, but sweating will also make you constantly lose fluids. You should sip water consistently throughout the day, don't wait until you feel thirsty. By then, you're drastically behind on fluid replacement. I set a timer on my iPhone every hour so I reminded to drink my 8 glasses throughout the work day.
Also, you should avoid drinking energy drinks as they contain more caffeine than standard servings of coffee or tea. Drinking several energy drinks per day can negatively affect your heart, as it compounds on top of the strain placed on your body by heat.
Fresh Produce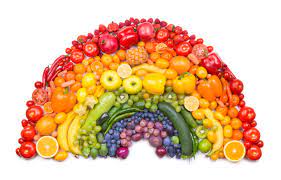 Eating the right foods is also crucial to staying well during the summer. Avoid eating heavily greasy fast food meals, as they can add additional stress to your body as well. Now is a great time to stock up on fresh produce, as fruits and vegetables are at peak ripeness! Salads, with the right toppings, are a great summer meal where you can change up ingredients on a daily basis and still feel fresh! Some fresh salad toppings that are great to add nutritional value include nuts, seeds, dried fruit, and beans.
The heat makes everyone uncomfortable, but it can be manageable with some planning. Exploring these available resources will help you live more comfortably and stress-free. By including these items in your day-to-day life, you'll be able to be more at ease and live in the moment during this hot Tucson summer!
Tony Ray 😎
Owner/Creator GayTucson.com
Tucson Real Estate Agent Since 1994