June Gay Pride Month in full gear, so our friends at &Gallery have dedicated the beginning of the month to a Gay Pride Show. Featuring a full slate of wonderfully talented local artists displaying their best work, you owe it to yourself to attend this FREE public event before it ends after Wednesday, June 9th. You only have a few days left to go, so start planning your trip to &Gallery today for the Pride Art Exhibition!
Which Amazing Artists will be Featured in the &gallery Pride Art Exhibition?
There are numerous local LGBTQ artists lending their work to the &Gallery Pride Show that you can see, including: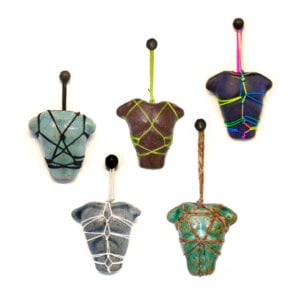 Audrey Waner @audrey.waner
Erich Erving @sparkleandmunge
Skummygorl @skummygorl
Ludo Smolic @theesnakebitch
Tyler Majo @tylermajo
Loneheart @loneheartart
Leigh Mitchell @Pishprints
The Prussian Blue @theprussianblue
Jreems Kmchroo @jreemskmchroo
Isabella Laos @Velvetandshadow
Lilith & Daughters @lilithanddaughters
Carl Euegene @larc.carl
Roam Soshal @roamsoshal
Much of their work is at the same time modern and timeless, reflecting an enduring character and hopeful nature. A quick scan of their artwork reveals screen-printed COVID masks along with more classic figurines and sculptures so there is truly something for everyone at the &Gallery Pride Show!
How Do I Attend the &Gallery Pride Art Exhibition?
It couldn't be easier! &Gallery is centrally located in Downtown Tucson, near the intersection of 6th Street and 4th Avenue. Just head over between the hours of 12 pm and 6 pm to attend this amazing free show! For directions and anything else there is to know about this fantastic event, view the &Gallery Pride Art Exhibition event.
To stay up to date on all the wonderful events returning to our amazing little community, be sure to check the GayTucson Event Calendar regularly as we are constantly updating it with the latest events that we receive from the public! Thank you for staying safe during the hard times, I can't wait to see all of you on the other side of this pandemic!