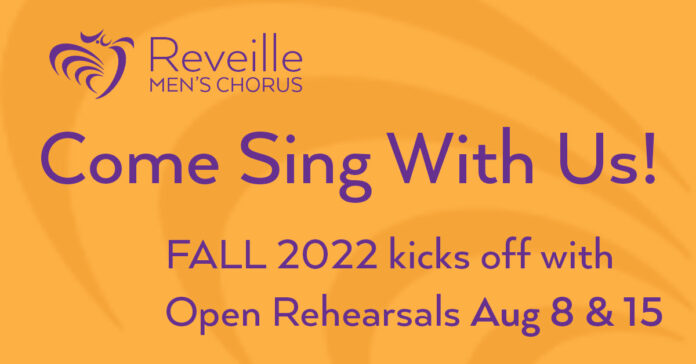 Do you have a choral background, love singing, or have always wanted to try singing? Were you a "drama kid" in high school or college? Many of us were, yet adulthood doesn't always allow for the continuance of musical pursuits. Well, now is your chance! Reveille Season 28 open rehearsals are about to start again with in-person rehearsals in August!
Open Rehearsals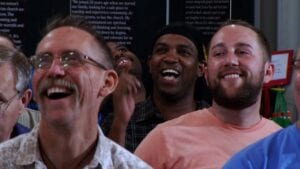 Even if you don't have a background in choral performing, you are still welcome to come to Reveille's Season 28 open rehearsals. It's happening on August 8th and 15th from 7-10 PM at Rincon Congregational Church. Sit in on the rehearsal, and afterward, if you decide to, there will be a private voicing check to see what section you will fit in best.
The voicing process is super easy, and there is no need for you to prepare anything at all! They will check your ability to deliver a melody, matching pitch and carrying harmony. You'll also find out if you're a Tenor I or II, Base, or Baritone! If you decide it's not for you, no harm, no foul.
Covid Concerns?
We understand that there is a pandemic still, and so do the Reveille Season 28 open rehearsals. The board of directors is following the advice of the American Choral Directors Association in order to protect the medically susceptible members. Prospective singers, as well as current members, will be required to present their Covid vaccination card or provide a negative test result prior to rehearsals. Everyone is also required to wear a mask during indoor rehearsals at all times.
If you still feel nervous, rehearsals are also being offered virtually but will not be as closely monitored.
If you have any additional questions or concerns feel free to reach out regarding Reveille Season 28 Open Rehearsals. You can email info@reveillemenschorus.org. Good luck!