Tucson Pride is no stranger to incredible performances.  Who can forget about last year's amazing concert from Velo, or the time we brought in Margaret Cho?  I almost died laughing!  Pride Weekend is always full of fantastic performers, but this year is on a different level.  Our friends at Tucson Pride have scheduled a full slate of incredible singers, dancers, DJ's, and other entertainers.  But the headline of the show has to be when Johnathan Celestin Performs Live at Tucson Pride 2018!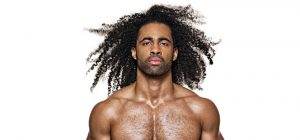 Meet Johnathan Celestin
I had the fortune of speaking with Johnathan Celestin last week and we got to speaking about his upcoming performance at Tucson Pride 2018.  Beyond being an engaging person, Johnathan is an incredible singer with a host of self-written singles and EPs.
What I found most enthralling about Johnathan is his warmth and kindness.  He regularly participates in community involvement and his music is an inspiring call-to-action to treat each other better.  In one of his singles, Be-You-tiful, he sings about peer violence and bullying.  In fact, this popular song became the theme for a major anti-bullying campaign!
Check out the rest of Johnathan's fantastic videos on the Johnathan Celestin YouTube Channel.  That's just the tip of the iceberg.  Johnathan's message of self-reflection and loving each other definitely resonates with me, and I'm sure it will touch everyone when Johnathan Celestin Performs Live at Tucson Pride 2018!
The Most Exciting Tucson Pride in Years!
I can't describe how excited I am for Tucson Pride 2018!  The Georges DeMeester Performance Center is the perfect venue for one out-of-this-world party!  The entire event will be emceed by inimitable local Tucsonans.  They have a full slate of wonderful talent, headlined by the coolest guy you haven't yet met, Johnathan Celestin.  The only thing missing is you, so be sure to grab your tickets today and be ready for what promises to be the best event of the year!
Have a great day!
Tony Ray 🙂