As we embrace the kaleidoscope of identities that make up Tucson's LGBTQ+ community, we stand on the shoulders of giants—those who battled for the rights and comforts we enjoy today. We're indebted to these trailblazers, whose courage laid the groundwork for Tucson's LGBTQ+ activism. Our narrative is rich because of their stories, and our future is bright because of their tenacity.
The Tragic Turning Point for Tucson's LGBTQ+ Community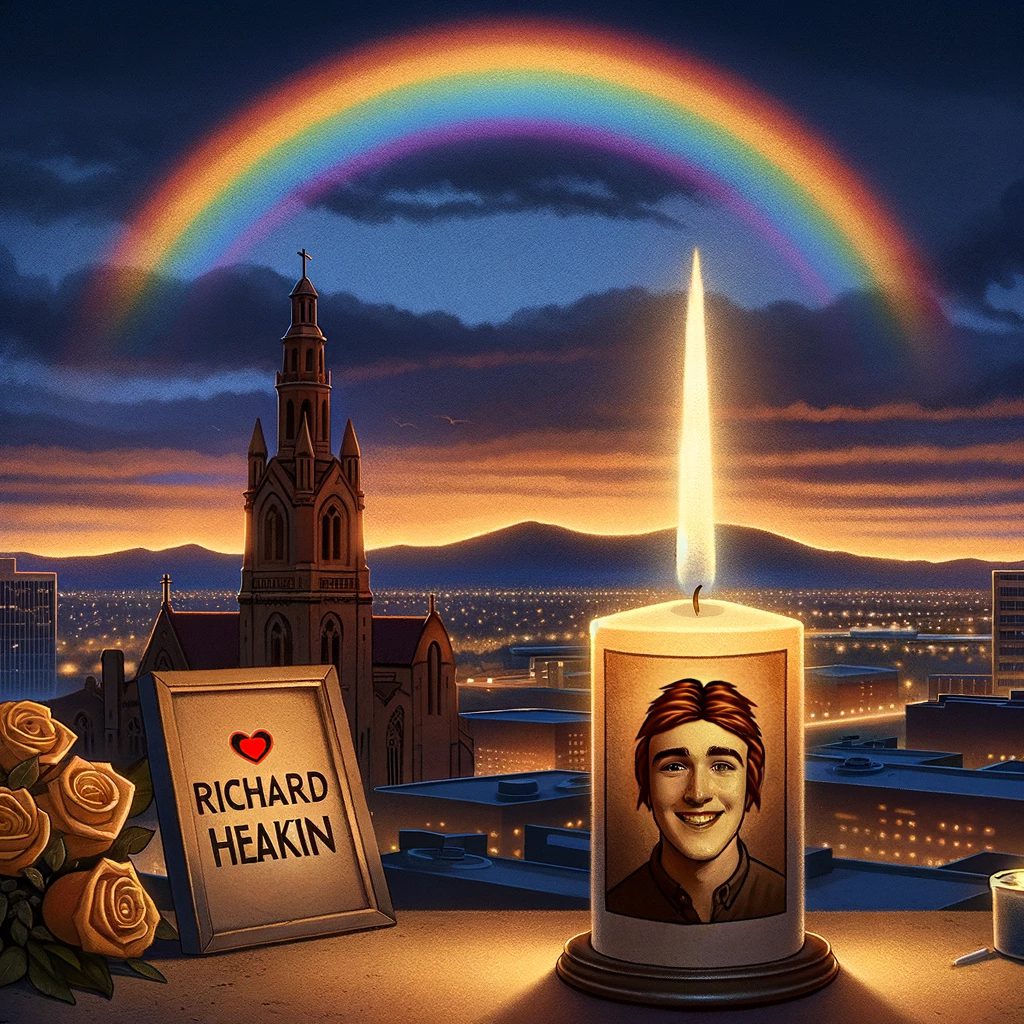 The story of Richard Heakin is a stark reminder of a time when violence against the LGBTQ+ community was not just a fear, but an expectation met with apathy. His brutal murder by a gang of young men, the lenient sentencing, and the judge's dismissal of the crime as a lapse by "productive citizens" laid bare the societal indifference to such atrocities. In 1976, the Tucson LGBTQ+ community faced a grim reality: violence against them was tacitly sanctioned, their lives deemed less worthy of justice.
Heakin's death at the precocious age of 21 was a tragedy, but the response to his murder—a response that saw only four of the thirteen assailants arrested and none receiving jail time—became the impetus for change. The judge's leniency was not an isolated act of injustice; it was symptomatic of a societal malaise that the Tucson gay community could no longer tolerate.
This collective awakening led to a powerful mobilization of Tucson LGBTQ+ activism. The community's resilience transformed grief into advocacy, silence into outcry, and tragedy into a movement. From the ashes of Heakin's loss rose Tucson Pride, a defiant declaration that violence and discrimination would no longer be met with silence. It was this seismic shift in attitude and action that sparked the Tucson Gay Coalition's push for the landmark Anti-Discrimination Ordinance, cementing Heakin's legacy as a catalyst for a new era of activism and change.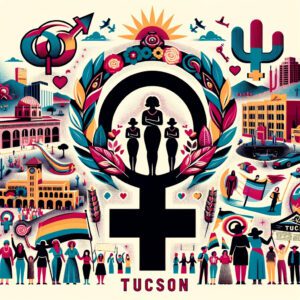 Matriarchs Of The Movement: Women Shaping Tucson's LGBTQ+ History
The women of Tucson's LGBTQ+ community have carved spaces and created legacies that resonate with strength and solidarity. From the social hubs of Zodiac and Colette's to the pioneering feminist enclave of Antigone Books, these were not just places but bastions of a burgeoning movement. Leaders like Ann Yellott and the founders of the Women's Center on Sixth St forged paths in advocacy, support, and crisis intervention, becoming cornerstones of a city that learned to stand up and stand together.
Visions United: The Divergent Paths of Kent and Craig
Kent Burbank and Craig Snow, two figures synonymous with Tucson's LGBTQ+ activism, charted different courses to the same beacon of hope. While Burbank's leadership at Wingspan expanded support services and safe spaces, Snow's role in the Tucson AIDS Project tackled a health crisis with unwavering compassion. Their distinct missions—Burbank's fostering of inclusivity and Snow's commitment to health—wove together a tapestry of activism that continues to inspire.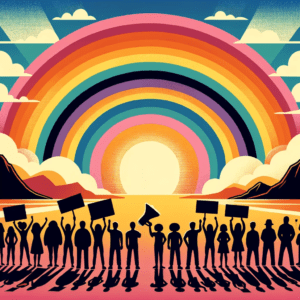 A Beacon for Tomorrow: The Ongoing Legacy of Activism
As we look to the horizon, the next generation of Tucson's LGBTQ+ leaders stands ready. It's imperative to honor our history, to draw wisdom from our shared journey, and to continue the legacy of activism that has been our guiding star. In solidarity with those who blazed the trail, we move forward, steadfast in our commitment to equality, unity, and the celebration of our diverse and vibrant community.