You may have seen the flyers or online ads for the 2022 Southwest Love Fest. And if you aren't familiar at all, we're going to rectify that right now. It's probably not exactly what you're thinking, and then again, we know our community gets spicey so maybe it is.
What is the 2022 Southwest Love Fest?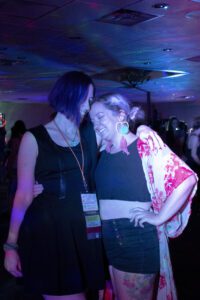 The 2022 Southwest Love Fest is the 4th annual conference on relationships, identity, and community surrounding non-monogamy. In previous years it was solely in person, but due to Covid, the 2021 conference was virtual via Zoom. This year SWLF is offering both an in-person and a virtual con on separate weekends in April.
SWLF is the brainchild of Tucson locals Sara Bachman-Williams and Kate Kincade. Both women are queer, non-monogamous, and passionate about educating others. SWLF has a variety of workshops, speakers, vendors, and entertainment. All are available for both the live and Zoom weekends of the conference.
What You'll Find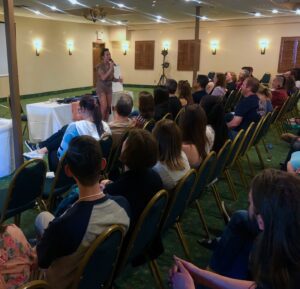 At the core of this conference, you're going to find a lot on both communication and consent. SWLF has a zero-tolerance policy on harassment of any kind. Intersectionality is also a huge component. Many of the presenters and attendees are in some way a part of the alphabet mafia. Additionally, there is also a high percentage of BIPOC individuals. They also take into account accessibility for the differently-abled.
Some examples of workshops you can find at the 2022 Southwest Love Fest are the keynote address (for both cons,) Community Supported Non-Monogamy, Queering Existentialism in Sex Therapy (in person,) and How To Be a Trans Ally (online.)
But, Why?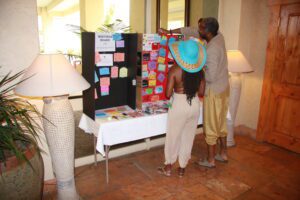 We managed to catch up with one half of the dynamic duo Sara Bachmann-Williams, to ask her about the motivation and creation of Southwest Love Fest.
GayTucson: What can you tell us about your motivation to create this conference? Was it something you were thinking about for awhile or was it more of a lightning moment?
Sara BW: Kate and I went to a polyamorous/non-monogamy conference together back in 2017 and we were inspired to make our own conference that showcased all of the creative talent and genius of the Tucson community. We thought of all of the beautiful murals, art, festivals, live shows that Tucson has and thought that was something really unique to share. We also wanted to center marginalized voices and experiences such as POC, queer and neurodivergent folx as a lot of the mainstream media and conferences at that time for ENM folks was very white & middle-class centric.
GayTucson: That's amazing! Is there anything people should know before registering?
Sara BW: Every year Southwest Love Fest has an incredible range of topics and speakers that are fantastic on their own. Combine that with lots of fun ways to meet and celebrate our ENM community with our Variety Show, discussion groups, meet-ups, flirt boards, pool parties, and more, and you have a conference that you don't want to miss! And we offer sliding scale tickets! There is a self-selecting sliding scale ticket in registration; otherwise, folks can email us at southwestlovefest@gmail.com if they need a more financially accessible ticket – we want everyone to be able to come!
GayTucson: What do you hope people gain by attending SWLF?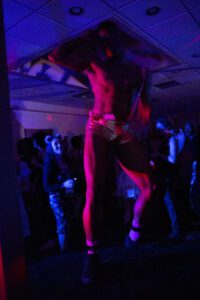 Sara BW: Our whole mission of Southwest Love Fest is to create a community for ENM folks. Our workshops are geared towards a more robust toolkit for navigating ENM for individuals and communities. And with all of the social opportunities at the conference, it makes it a lot easier for folks to meet others, make new friends, lovers, and connect with national resources. Every year we have people coming to us as the organizers saying they were blown away by SWLF and that attending was a life-changing event and affirming of who they are.
GayTucson: Aw, that's fantastic! Where do you see SWLF in the future? 5 or 10 years down the road?
Sara BW: This year, we're launching traveling symposiums. We have so many favorite speakers and topics to cover that we need more events to cover them all! So, we look forward to growing our outreach through symposiums. Something Kate and I envisioned early on as well, is creating some more festival and retreat-like events. So that might also be something to look out for in the future from us!
How to Attend the 2022 Southwest Love Fest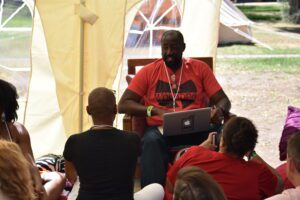 You can Register Here for both the Online and In-person conferences. Non-attendees who wish to go to the Variety Show on Saturday night can purchase a $10 ticket ahead of time or on the day of the show.
For more information, please visit https://www.swlovefest.com/