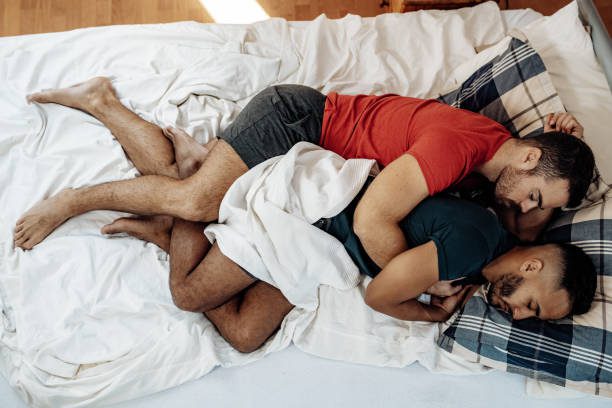 It took about a minute to realize plenty of non-queer people were in the closet with me–the byproduct of a judgmental society that forms many opinions — usually harsh, critical ones — and is an equal opportunist offering everyone something to hide. And a queer like me was to commiserate with anyone with something to hide. Out of nowhere, people would suddenly disclose their most intimate transgressions because, after all, I would understand. Even though I had zero in common with most of my fellow closet dwellers, I was supposed to "get it." And until 1973, when the APA removed homosexuality from its list of mental illnesses, my love for men made me a mental case. It sounds like the dark ages, doesn't it? It was, but that's another story.
Into the Light
We collectively stepped out of hiding, disrobed, and stood naked for the world to see; we also cut a pathway through the entanglements of shame and discrimination for multiple societal constraints. Back then, everything in the world was binary—black or white. You were either a friend or a lover. If you slept with a friend, the seal was forever broken, and you either had to escalate into an affair or never speak about it and stop being friends. That did not work for queers, so we championed the basic definition of friendship.
Why is friendship so important to us? Easy. The estrangement of being constantly reminded we are unwanted creates the foundation for a deeper connection with fellow queers. Our friends and lovers double as master teachers and partners in crime with a bit of Fairie dust and kissing. Our first lover might have taught us about safe sex or taken us to our first gay bar.
"With you, my friend, I learned new and beautiful emotions, to see a world of beautiful illusions, that a week has more than seven days to make my dreams come true and look for the light on the dark side of the moon."  
Physical, sometimes erotic, touch is an integral part of many of our queer friendships. I've spooned with my best friends and know who likes being a little spoon, which side they prefer to sleep on, and who snores the loudest. Meanwhile, outside our LGBTQIA+ community, sexual friendships remain mostly uncommon and stigmatized.
Unlike straight romantic relationships overburdened with rituals, roles, and scripts, queer intimacy can be simply sitting in silence, feeling safe in the company of a friend being so much you that everyone feels totally safe being themselves. Friendship is fluid and formless and can be anything two people want to experience.
I hope you feel inspired to show sincere affection for others. Never ask anyone who supports your dreams to accept morsels of appreciation from you. Break out the bag of love goodies you clutch so closely to your chest. Embrace those who lift you, kiss the ones that want you. And the others? Okay, throw off the ones who look at you with disdain by offering a safe compliment. Do so, knowing that the ones who ignore you fear your power the most.