In a country starving for inclusivity and acceptance, Tucson stands as a shining example of a city that embraces the LGBTQ+ community with open arms. Known for its warm weather, stunning natural beauty, vibrant arts scene, and a strong sense of community, Tucson has earned its reputation as a welcoming haven for GLBT individuals and their friends, allies, and loved ones. If you're considering making a move or simply want to explore what Tucson has to offer, Tony Ray Baker is your go-to resource for all things LGBTQ+ in the city. Contact Tony Ray Baker at (520) 631-8669 to learn more about why Tucson is the perfect place for you!
Embracing Diversity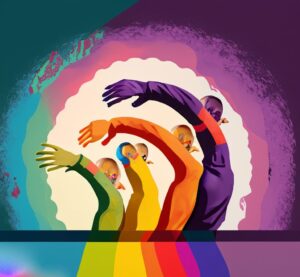 Tucson boasts a thriving LGBTQ+ community that plays an integral role in the city's fabric. The city is home to a diverse range of LGBTQ+ organizations, social groups, and events that foster a sense of belonging and celebrate the rich diversity of the community. From support groups to advocacy organizations, you'll find a plethora of resources to connect with like-minded individuals and make lifelong friendships.
One of the reasons Tucson shines as an LGBTQ+ friendly destination is the city's commitment to equality. Tucson has been at the forefront of LGBTQ+ rights, with local laws and policies protecting against discrimination based on sexual orientation and gender identity. This progressive stance creates an environment where everyone can feel safe, respected, and celebrated for who they are.
Celebrating Art and Culture
Tucson's vibrant arts and culture scene is another reason why the city is so beloved by the LGBTQ+ community. From the Tucson Pride Parade and Festival to LGBTQ+ film festivals and drag shows, there's always an exciting event or performance to attend. The city's numerous art galleries, theaters, and music venues provide platforms for LGBTQ+ artists to express themselves and showcase their talents.
Beyond its cultural offerings, Tucson offers breathtaking natural beauty. Surrounded by stunning desert landscapes and majestic mountain ranges, the city is an outdoor enthusiast's dream. From hiking and biking to bird-watching and stargazing, Tucson provides ample opportunities to connect with nature and rejuvenate the spirit.
Your Guide to Tucson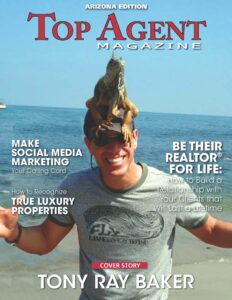 To navigate the vibrant LGBTQ+ scene and make the most of your Tucson experience, Tony Ray Baker is your ultimate guide. As a renowned LGBTQ+ real estate agent, Tony has in-depth knowledge of Tucson's neighborhoods, housing options, and LGBTQ+ resources. Whether you're searching for the perfect home, seeking LGBTQ+ support services, or looking to immerse yourself in the local community, Tony Ray Baker can provide the guidance and expertise you need.
So, if you're ready to embark on a new chapter of your life in a welcoming and LGBTQ+ friendly city, reach out to Tony Ray Baker at (520) 631-8669. Discover why Tucson is the ideal place to call home, where you can live your life authentically, surrounded by a supportive community that values diversity, equality, and love. Tucson is waiting to welcome you with open arms!