Summer is just around the corner, and what better way to celebrate its arrival than by attending the Tucson G3 Summer Kick-Off party? Mark your calendars for Friday, May 19th, from 5pm to 10pm, as we gather at PLAYGROUND, located at the corner of 278 E Congress in Downtown Tucson. Trust us, this is an event you won't want to miss!
First things first, let's talk about admission. For just $9, you gain access to an evening filled with excitement, entertainment, and memories that will last a lifetime. As an added bonus, the first drink is on us! Who can say no to that?
Hassle-Free Parking
Now, let's address the issue of parking. Downtown Tucson offers free street parking after 5pm, so you can park your car conveniently and enjoy the festivities. Additionally, there are three parking garages located within a block of PLAYGROUND, providing you with ample options. If you prefer a touch of luxury, valet parking is available at the AC Hotel. We've got all your parking needs covered!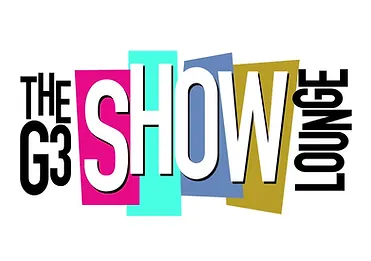 Show Lounge Extravaganza
But let's get to the real reason why you should be eager to attend. This month, G3 is taking over the entire club, transforming the main bar downstairs into a classic gay video bar and show lounge. Get ready to be entertained by some incredible performances! The showlounge lineup includes the amazing talents of Katrina Murphy, Alex Lionheart, Maura Plause, Scott Zimmerman, and video jockey Joe Strange. These artists will dazzle you with their skills and leave you wanting more.
If that's not enough to convince you, we have another treat in store for you. Upstairs on the SkyDeck, from 7pm to 10pm, DJ Clint Myers will be spinning an electrifying mix of music to keep the party going. Clint Myers is a seasoned DJ with a career spanning decades, having graced the decks of Arizona's historic gay clubs like the Fineline, Trax, Harleys, The Works, the Boom, and The Padlock. Get ready to dance the night away as he curates an unforgettable playlist.
Celebrating Community and Sportsmanship
But wait, there's more! This event also serves as a celebration for the inaugural dodgeball season of Our League Tucson. Come show your support and cheer on the teams as they demonstrate their dodgeball skills and compete for victory. It's a fantastic opportunity to embrace the spirit of community and sportsmanship while enjoying the festivities.
So, whether you're looking for a night of incredible performances, dancing to great music, or supporting your favorite dodgeball team, the G3 Summer Kick-Off party has it all. Make sure to clear your schedule for Friday, May 19th, and head down to PLAYGROUND for an unforgettable evening of fun and excitement.
Remember, admission is only $9, the first drink is on us, and the memories you'll create will be priceless. We can't wait to see you there, ready to kick off the summer in style. Let's make this a night to remember!