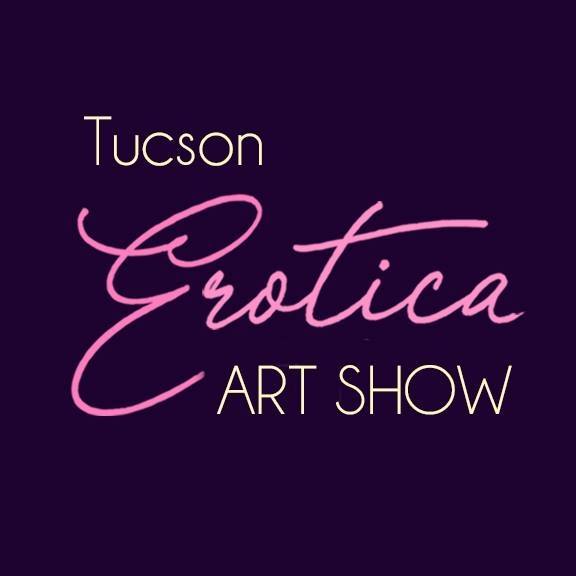 If you're new to Tucson or just new to the art scene here, let me tell you about the annual Tucson Erotica Art Show. It's been off the last two years due to the pandemic, but baby, they are back with a vengeance. They've even roped in & Gallery, so this year you have two amazing shows to see, plus a short film festival at The Screening Room!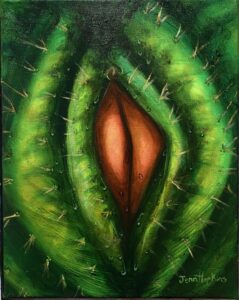 We bring this up because it's an excellent opportunity to see a lot of queer art by queer artists. TEAS is a celebration of sexuality and artistic expression, and they love featuring BIPOC and queer artists. 2022 makes the 12th year this show has gone on, and it draws hundreds of people who descend upon the Sculpture Resource Center for opening night which was last weekend.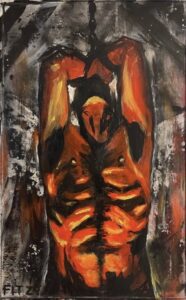 This festival continues all month, so if you were unable to make it to the opening weekend there is still plenty of time to check it out. But we need to warn you, you are going to see some explicit stuff so if you are in any way uncomfortable with the human body and reproductive parts… this won't be the show for you. Skip it.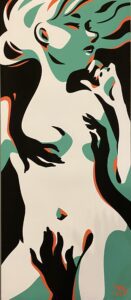 Still here? Great! Here are the things you need to know before viewing the Tucson Erotica Art Show at the Sculpture Resource Center. Harassment of any kind is NOT tolerated. No bigotry, no homophobia, no unwanted attention, or advancements. Dressing provocatively is not an invitation, keep that in mind. This is a safe and inclusive space for everyone. It should also go without saying, please don't touch the art.
If you want to check out the closing reception, it's held at the SRC on April 7th from 6-10 pm. $10 suggested donation at the door. Come bid farewell to the Tucson Erotica Art Show until next year. Make sure to grab any art you've had your eye on or at least take down the artists name 🙂
Where to Go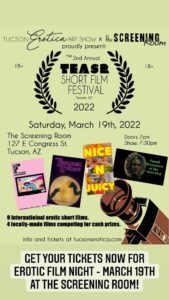 The Sculpture Resource Center
640 N. Stone Avenue
Tucson, AZ 85705
Open Friday, Saturday, Sunday 1-7 pm
& Gallery
419 North 4th Avenue
Tucson, AZ 85705
Art up through 3/16
Open Daily 12-6 pm
The Screening Room
127 E Congress Street
Tucson, AZ 85701
March 19th, 7-9 pm