Just like everywhere else, COVID-19 has shuttered the landscape of local events in Tucson. We have been keeping an active calendar of all the amazing things to do in Tucson for almost 10 years. Sadly this is the fewest events we have ever seen so please attend some! Firstly, many people are becoming more and more savvy with technology and forward-looking organizations have moved their events online. So please keep reading to learn about all the wonderful virtual gatherings you can attend with our Southern Arizona Senior Pride Zoom Meeting Schedule!
What Is The Senior Pride Zoom Event Schedule?
Senior Pride has long been one of the most active community organization in Tucson. They regularly hold support groups, fun events, and learning workshops. This is to keep us informed as we move through the later stages of our lives.
Some of their re-occurring groups include: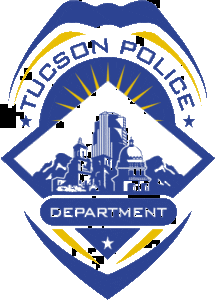 Senior Pride AA Meeting, Every Monday, 7-8:00pm. This is an open meeting, available to all persons with interest in the AA program of recovery. For example the format is Step Meeting (12×12), reading and discussing selections from the AA publication, Twelve Steps and Twelve Traditions. To attend, please send meeting coordinator your email address: aasrlgbt@gmail.com
Senior Pride Speaker Series – A wonderful group that has brought in some of Tucson's luminaries to address our community. For instance the Speaker Series is a powerful way to learn more about what is happening in the community. This event comesis to you by the real movers and shakers in Tucson. The next event occurs on Tuesday, June 9, 2-3:00 pm, so go sign up. Topic: Safety for Older Adults: Beware of Scams, Making Homes Secure, and Fall Prevention. Presented by: Margo Susco, Tucson Police Department's Community Engagement Coordinator, and TPD volunteer Allan Tractenberg because these issues are critical to our aging community. Request your Zoom invitation link and password by email to info@soazseniorpride.org
Senior Pride Book Club – The Book Club meets monthly to discuss the current selection. They often host roundtables with authors and publishers and help bring context to the selected narrative. So the next Book club meeting occurs on Wednesday, June 17, at 2-3:30 pm. They will be discussing this month's selection: On Earth We're Briefly Gorgeous: A Novel, by Ocean Vuong. In this first novel by the 2019 MacArthur "Genius" Award winning poet. It comes in the form of a letter from a son to his mother regarding the effects of the Vietnam War, however she doesn't want to listen. https://www.npr.org/2019/06/05/729691730/on-earth-is-gorgeous-all-the-way-through The book was on the long-list by the National Book Awards in 2019. So remember, you must request your Zoom invitation link and password by email to: info@soazseniorpride.org
What Else?
Southern Arizona Senior Pride's will send you a Zoom invitation that provides an easy-to-use link to access the meeting. In order to get this invitation, you must first send your request to one of the email addresses listed above. Please be sure to include your desired meeting date, time, and a description of the event. We want to make Senior Pride sends the proper meeting link. To learn more about Zoom visit the "Meetings and Support Groups" section of their website www.soazseniorpride.org