I've know Dell for several years and they have always exceeded my clients expectations. For many of my clients they treated every window of their new home.
Now, The Window Covering Company has a full selection of window coverings, almost every brand name possible. And Jason and Dell really know the product. Pair their knowledge of the product with their creative enthusiasm and that's why I think that they are so good at what they do.
But what makes them great is that they measure and install your window treatments for you and the price is usually lower than the price you would pay at the super "depot" type stores.
It doesn't get better than that.
Make sure you tell Dell that you heard about him at Gay Tucson.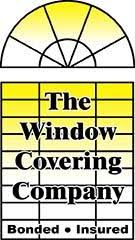 The Window Covering Company
3661 N Campbell pmb 250
Tucson, AZ 85719
contact: Dell De-Lorenzo
(520) 326-4648