This group has an assortment of people who commit to engaging the imaginations of viewers, and while doing so, simultaneously, expanding the creative skills of pupils/performers. This is a safe and supportive environment for all of the participants involved.
Located in Northeast Tucson, the RoadRunner Theatre Company is a proud resident of the Alliance Performance Center Of Tucson (APCOT).  Additionally, they have a traveling troupe that presents musicals and revue performances throughout the Tucson area.
They provide the community with engaging performing arts experiences through classes, showcases and performances in a comfortable environment.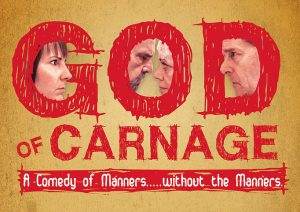 Get The Full RoadRunner Theatre Company Schedule!
Roadrunner is busy adding the entire RoadRunner Theatre Schedule of events to the GayTucson Events Calendar for you.  We update regularly, so be sure to check back often, and you will always know about the newest shows!
Learn more the RoadRunner Theatre Company on their website: http://www.roadrunnertheatrecompany.org/